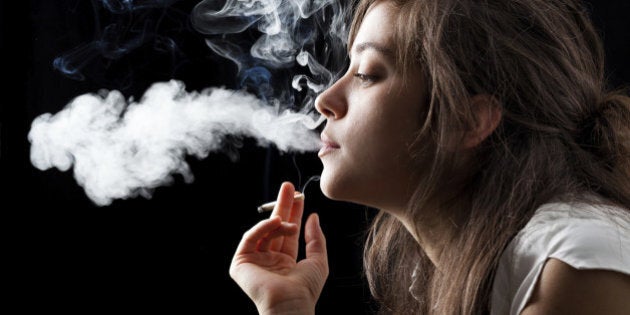 That's just within one year.
On Wednesday, the Canadian Cancer Society launched a new interactive tool, called It's My Life to focus on exactly that. The quiz-like site asks a variety of questions about you, your lifestyle and habits. Ultimately, it helps define your cancer risk and suggests concrete ways to lessen it.
But there are some ways in which people can have control over the disease and this tool is designed to show you how. These changes, frankly, are very familiar to those striving for a healthy lifestyle in general, but the specific ways in which these habits can affect your cancer risk could come as a surprise.
Here are the 11 lifestyle risk factors that can affect your chances of getting cancer: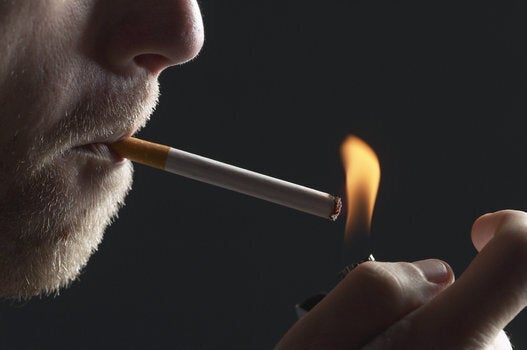 Lifestyle Risk Factors For Cancer
It's no surprise smoking is the number one thing to avoid in order to prevent cancer. It's responsible for 30 per cent of all cancer deaths, and smoking can increase the risk of lung cancer, for example, by nine times.
Even if you don't smoke, you can be affected by those around you. People who are near smoking are 1.4 times more likely to get lung cancer than others.
Not having a healthy body weight (defined generally as a BMI of lower than 25) can increase your risk for a variety of cancers, including esophageal, uterine, liver, kidney, pancreatic, breast and colorectal cancer.
It's a big yes for veggies and fruit, as well as fibre, but red and processed meat is what you want to avoid. While eating lots of fibre, for example, can help reduce colorectal cancer risk, eating the meats can increase it.
Drinking any type of alcohol — at all — increases your risk for head/neck, esophageal, colorectal, breast and liver cancer (and potentially pancreatic too). You can decrease the risk by keeping your alcohol use confined to one drink a day for women, and two for men.
Getting at least 30 minutes of physical activity every day is what you should be aiming for. Otherwise, you're at risk for colorectal cancer and could be setting yourself up for lung, uterine and breast cancer.
We've heard about many ways in which sitting is bad for your health, but this could be the scariest one. Sitting too much (which is different from having physical activity) can increase your risk for colorectal, uterine, ovarian and prostate cancer.
Any type of tanning increases your risk for skin cancer — up to 64 per cent more for squamous cell carcinoma.
Hepatitis B and HPV both increase the risk for cancer, but there are vaccines that can help prevent them.
The presence of radon gas is associated with an increased risk for lung cancer — test your home to see if it's there.
This one is a double-edged sword. For women taking HRT post-menopause, it can increase the risk of breast, uterine and ovarian cancer, but may help decrease the risk for colorectal cancer. Birth control pills, meanwhile, have been associated with an increased risk for breast, cervical and liver cancer, but a decreased risk for uterine and ovarian cancer. If you're concerned, talk to your doctor about options.