This is one of the more unlikely friendships we've heard of.
Ruuxa, a cheetah that lives at the San Diego Zoo, was abandoned by his mother when he was just a few weeks old. So the zoo paired him with Raina, a Rhodesian ridgeback puppy, and the two have become the best of friends.
When Ruuxa had to go in for surgery for a growth abnormality in his legs, Raina would not leave his side and waited in the operating room for the duration of the procedure, according to Buzz60.
These two may form the strangest, and yet most touching pair we've seen since "The Fox and the Hound."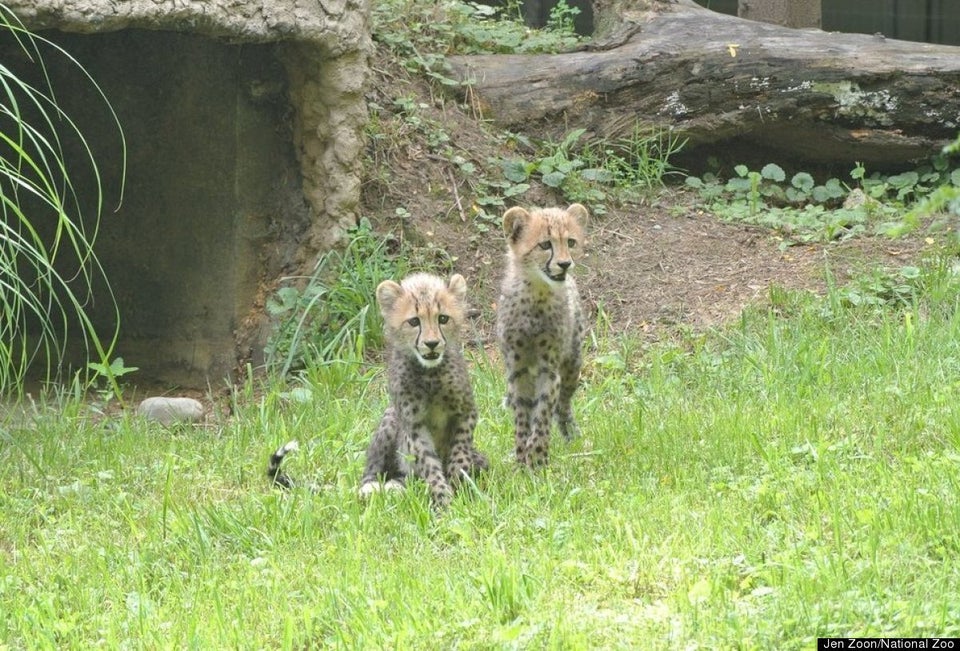 National Zoo's Cheetah Cubs