When it comes to Jennifer Lopez, no red carpet look is ever dull.
As for jewelry (because it's JLo so of course), the 45-year-old "The Boy Next Door" star traded in her hoops for massive geometric earrings and accessorized with a gold box clutch, black pumps and a super sleek ponytail.
But really, the outfit's main showstopper was that leg, which was perfectly bronzed and toned.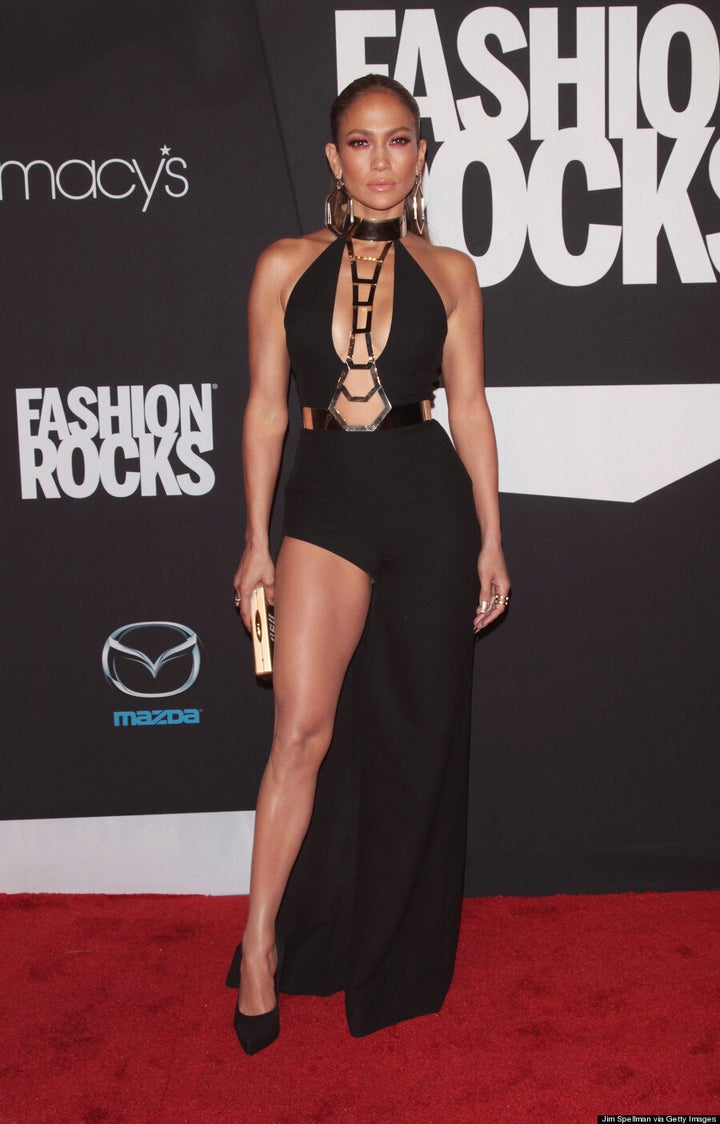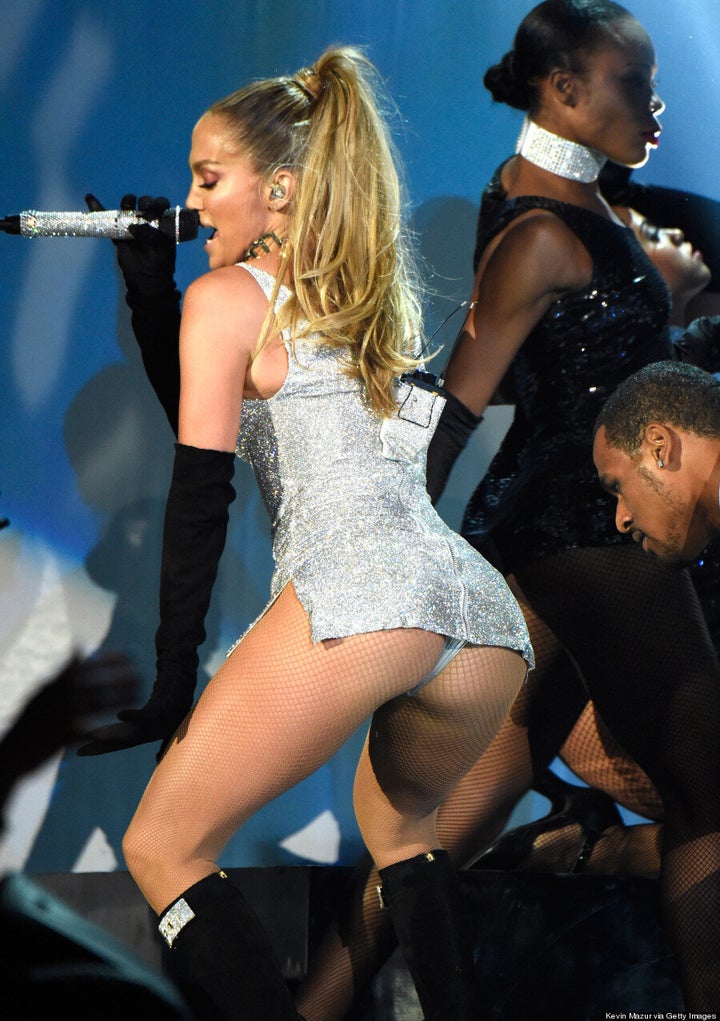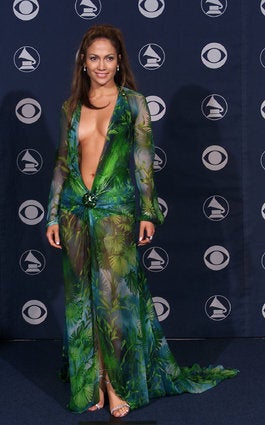 Jennifer Lopez's Hottest Looks