Why suffer for fashion when you can be comfortable? At least, that's what we figure was going through Anna Kendrick's head as she was getting ready to walk the TIFF 2014 red carpet on a chilly night.
On Thursday, the "Pitch Perfect" actress attended the premiere of her film "The Voices" at the Ryerson Theatre—her third TIFF premiere this year. As it was unseasonably cold out, the 29-year-old "Up In The Air" star wore a black wool coat that had cute pleats. We got a hint of what she was wearing underneath—a colourful print top and black skirt—but it was her shoes that were the most eye-popping part of the outfit: black pumps with disco ball heels.
Just like her co-star Ryan Reynolds (who cleaned up really nice, btw), the "Twilight" actress took a look of pics with her fans. Check out some of them below:
I CAN FINALLY SAY THE PITCH IS FINALLY PERFECT.

A SELFIE WITH ANNA KENDRICK, EVERYBODY! pic.twitter.com/ze7flgXykB

— Wilkinson (@GrizzlyWilkyy) September 12, 2014
@AnnaKendrick47 IS A GEM. #RUFamous pic.twitter.com/7Jkl7cnVCx

— laura jane (@lauramccallum22) September 12, 2014
And the crazy carpet begins! @AnnaKendrick47 chatting with fans! Luv the shoes:) #TheVoices pic.twitter.com/XiBgcBFK39

— Sangita Patel (@sangita_patel) September 12, 2014
Anna also attended the premieres of "Cake" and "The Last Five Years," where she wore a floral satin daytime dress and a showstopping backless gown, respectively.
Under the coat: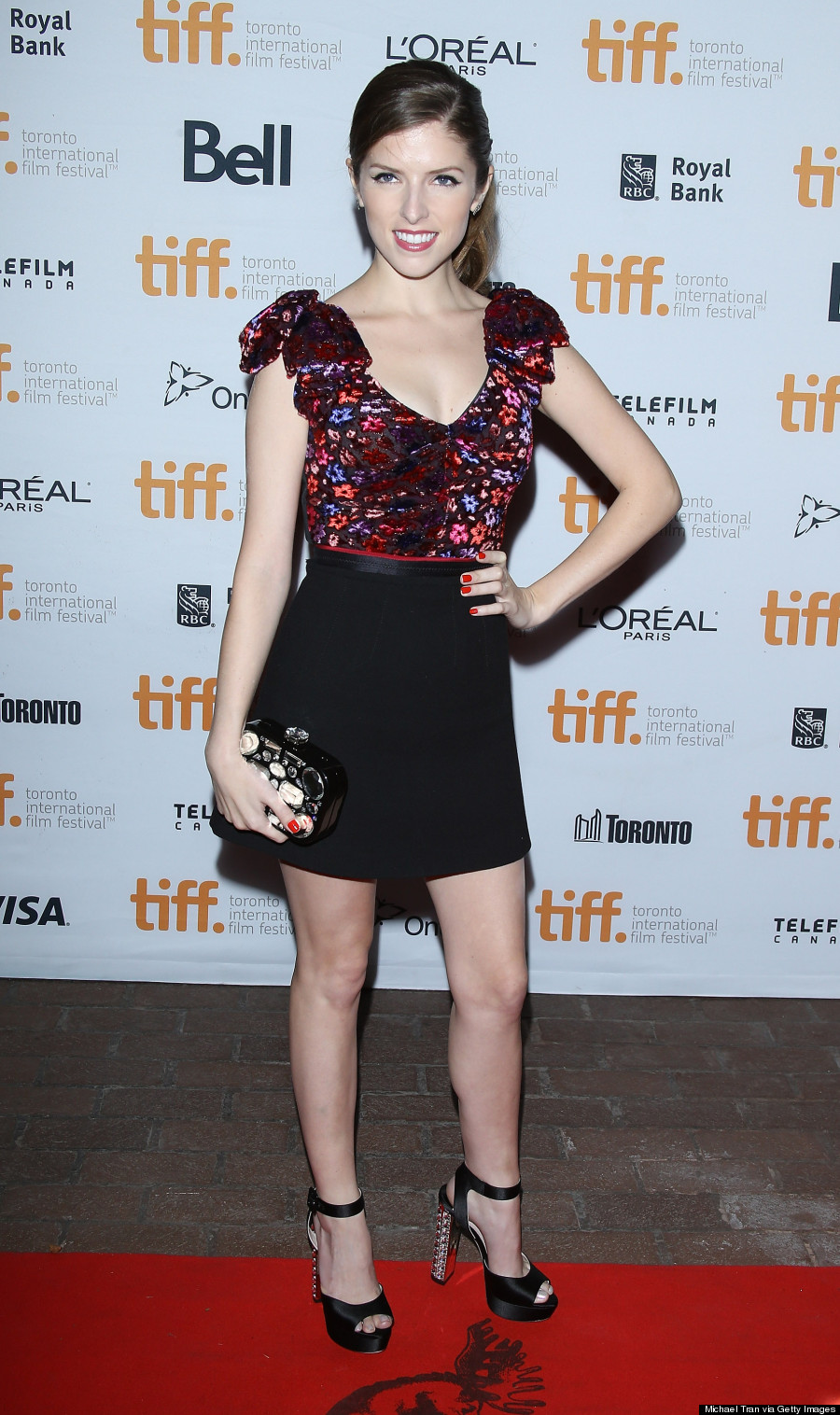 Also on HuffPost