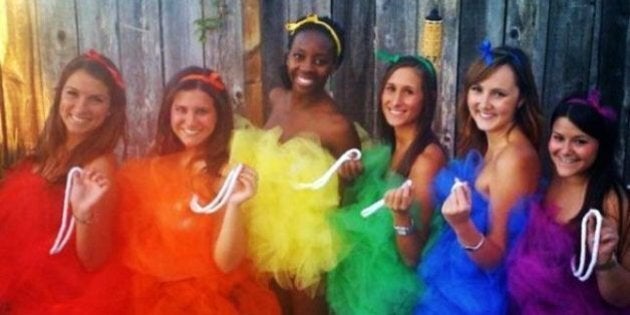 Why go it alone to your Halloween office party when you can go in groups of five, 10 or even 20?
Halloween will be here before you know it and this year, we're strong believers in spreading the DIY creativity and outfitting yourself along with a group of people. Dress up as the cast of your favourite movie, go as random bathroom objects or get the kids involved and go as superheroes — really, anything goes.
Here are 25 fun costumes ideas you can try with your co-workers, family members, homeboys or girlfriends.