Forget dresses, mini-skirts and leg slits—the best outfit to show off your fabulous figure doesn't involve flashing a ton of flesh.
Proof: Olivia Munn, who sported a strapless black-and-nude onesie at Michael Kors' spring/summer 2014 collection on Wednesday.
"The Newsroom" star kept her hair and makeup simple and let her outfit stand out on its own merits. Sporting classic black sandals and a small ring, the 34-year-old brunette stunner made "less is more" cool again.
Boyfriend Aaron Rodgers didn't join his gorgeous TV star girlfriend but Olivia did have one gorgeous neighbour at Kors' front-row: the lovely Jessica Chastain, who just came off a triumphant appearance at TIFF 2014.
Obviously the "Magic Mike" star isn't the first actress to rock a jumpsuit but she's the first to style it with a simplicity that makes the outfit even better.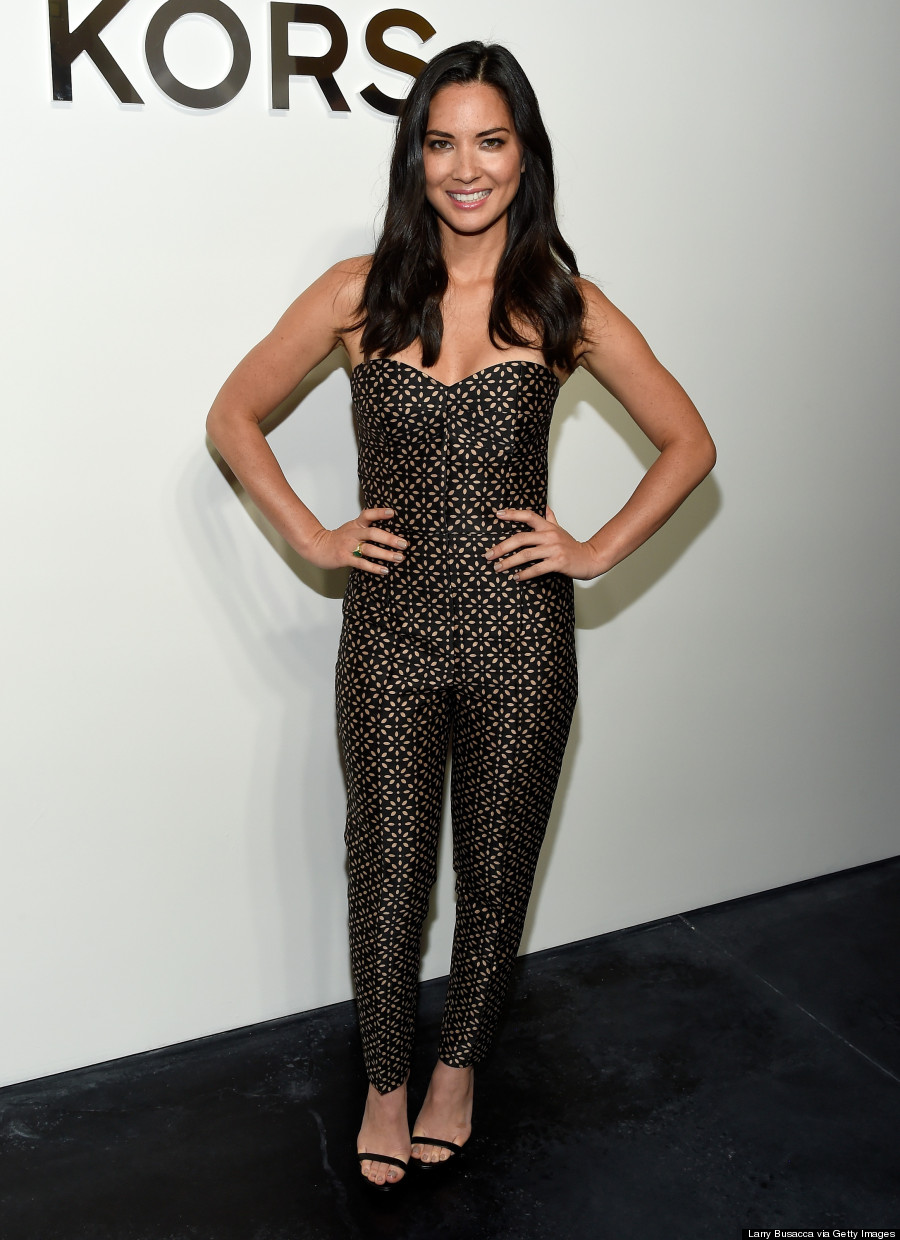 She's flawless: