Strathcona Country Mounties are looking for the dummy who hung a mannequin from a power line, a prank they say endangered those who had to respond.
Police recieved a call around 6:30 a.m. Friday morning, after a concerned motorist spotted what looked like a body hanging from a large power line along Wye Road east of Range Road 216.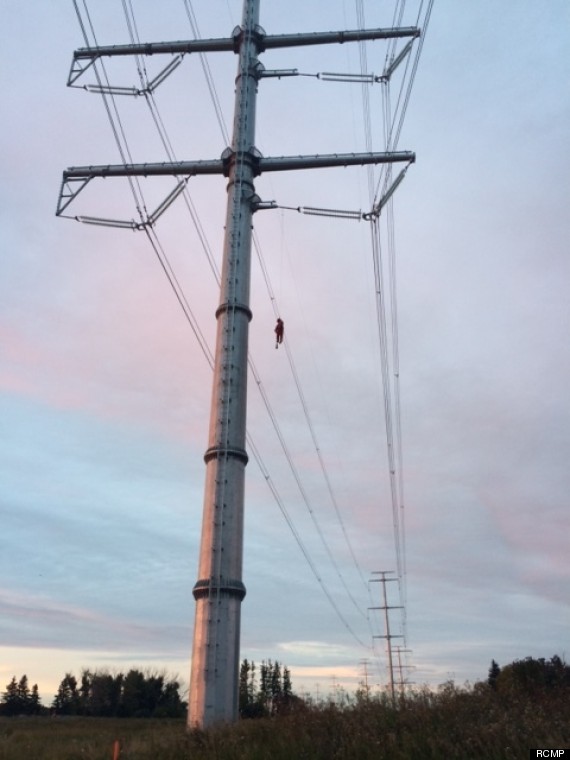 Police responded, and confirmed the dangling "body" was a dummy, dressed in red Proban coveralls, a black balaclava, and work gloves.
The gloves had the word "Matt" written on them. There was also a number 33 written on the sleeve of the coveralls, a large "C" inside a triangle on the front chest and an unknown symbol on the back.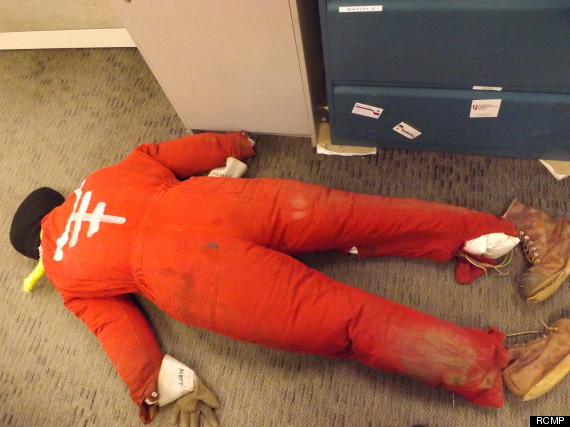 "This is certainly concerning to us," said Cpl Darren Anderson in a press release.
"Any time you are dealing with power lines there is a potential for danger not only to our responders but to whoever was responsible for putting the mannequin there in the first place."
RCMP are asking anyone who can identify the coveralls, or may know something about the incident, to contact them or send a tip to Crime Stoppers.
Like Us On Facebook

Follow Us On Twitter
ALSO ON HUFFPOST:
7 Haunting Dummy Portraits