A fireball mesmerized people in parts of B.C., Washington and Oregon on Saturday night.
Jen Pickard was fortunate enough to snap a photo of the tail end of what's believed to be a meteor. She and her friend were paddling in Qualicum Beach on Vancouver Island after watching the sun set, when a "huge ball of fire flew by" at about 8:20 p.m.
"It was yellowish blue and flew in an arc," Pickard wrote in an email to The Huffington Post B.C. She described the 45-second streak like a shooting star but much larger and closer.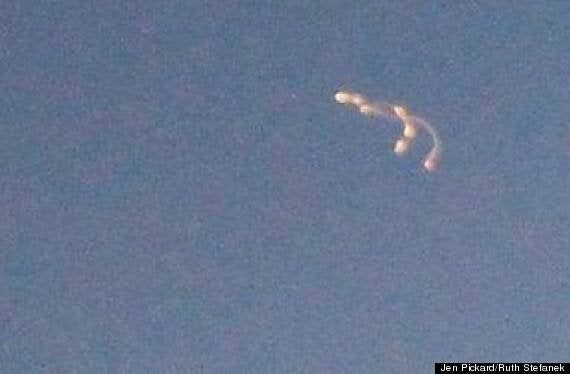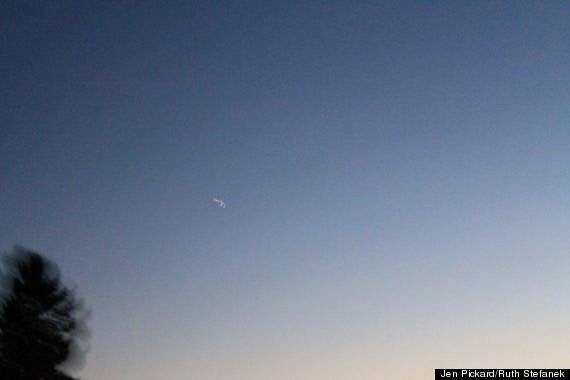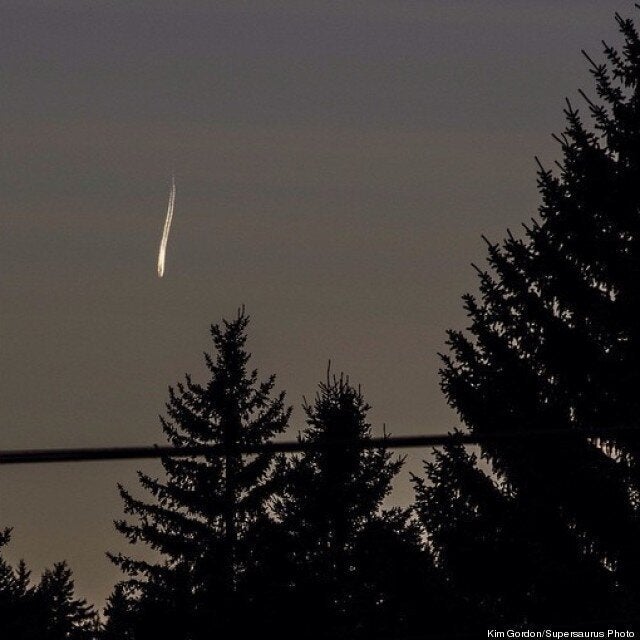 UPDATE: A video of the meteor was captured by a concert-goer at the Rifflandia Festival in Victoria, B.C. as band Death Cab For Cutie were performing.
The American Meteor Society was inundated with reports from across the Pacific Northwest including Campbell River. Fireball sightings in Los Angeles were also shared on social media.
"Almost unbelievable to witness," reported Joanne F. of New Westminster to the society. "It took up a portion of sky about half the size of the moon."
Dylan M. from Bellevue, Wash. said he "saw an extremely luminous light point fall nearly vertically, giving the appearance of a falling flare or firework. In the last second it was visible close to the horizon, it left a very brief trail of smoke then slight fragmentation before dimming."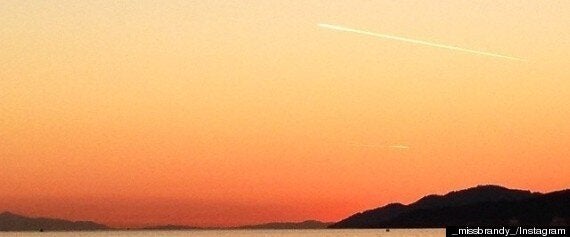 Instagram user Brandy shared this stunning photo with HuffPost B.C., which was taken from Ambleside Beach in West Vancouver.
In August, another bright meteor was sighted in Metro Vancouver, likely a straggler from the Perseid meteor shower, reported The Weather Network.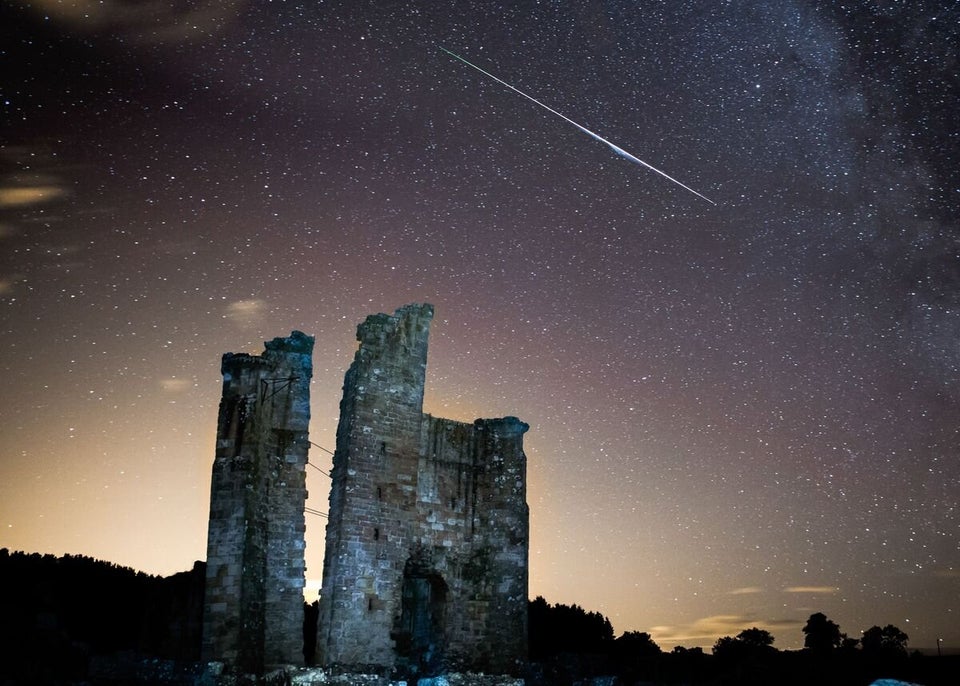 Perseid Meteor Shower Pictures