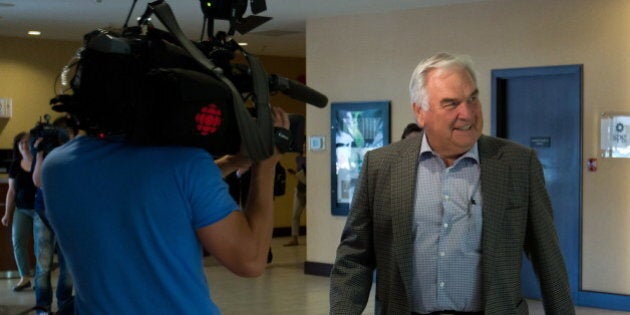 Discussions between the B.C. teachers' union, the province and a mediator went late into the night over the weekend, as British Columbia enters a third week without public school classes.
Chief negotiators for the B.C. Teachers' Federation and the B.C. Public School Employers' Association, and veteran mediator Vince Ready met at a Richmond hotel and had little to say to reporters staking out the marathon sessions, according to CTV News.
The parties have agreed to not talk publicly until there is something to announce.
More than 40,000 teachers have been on strike since late June, putting the school year in limbo for more than half a million students.
On Sunday, hundreds of parents, students and teachers rallied and marched in downtown Vancouver to support the BCTF.
There was a brief, angry encounter during the event when a small group of parents from Richmond showed up with anti-union signs that said "We love teachers but not BCTF," reported CBC News.
Vancouver police on bicycles had to calm a shoving and swearing run-in between those at the rally, and the group that called themselves the B.C. Parents' Federation, said CBC.
Teachers are seeking better wages, class sizes and support for students, while the province has held firm to the need for a "fair and affordable" settlement in line with agreements reached with other public sector unions.
On Thursday, Premier Christy Clark said she was determined to get a deal before she leaves on a trade mission to India on Oct. 9, three days after the legislature resumes.
Over the past week, unions across the country have donated or loaned millions of dollars to a hardship fund for B.C.'s teachers, who haven`t been paid in months
Last January a B.C. Supreme Court judge ruled the provincial government violated teachers' rights in 2002 when it declared they could no longer negotiate the size of classes or the number of support staff in classrooms. The province is appealing that decision.
With files from The Canadian Press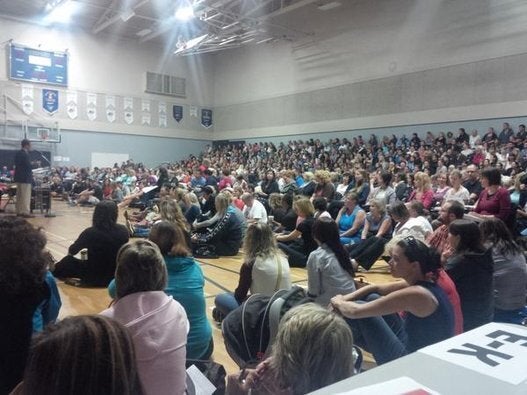 B.C. Teachers' Strike 2014