Teachers on the picket line outside Queen Elizabeth Secondary School in Surrey got caught in a sudden and very strong windstorm on Sept. 10.
A video posted to YouTube shows the "mini tornado" whipping up papers and tossing picket signs into the air as teachers run for cover.
Insert your own metaphor here.
"It was the most exciting part of the day!" wrote teacher and HuffPost blogger Ashley D. Mackenzie, who took the video. "Even if it did steal a bunch of our papers and try to eat our donuts."
Since the weekend, the B.C. Teachers' Federation and their employer have been in negotiations behind closed doors with mediator Vince Ready. The discussions went into the wee hours on Saturday and Sunday, leading many to hope for some movement in the months-long contract dispute.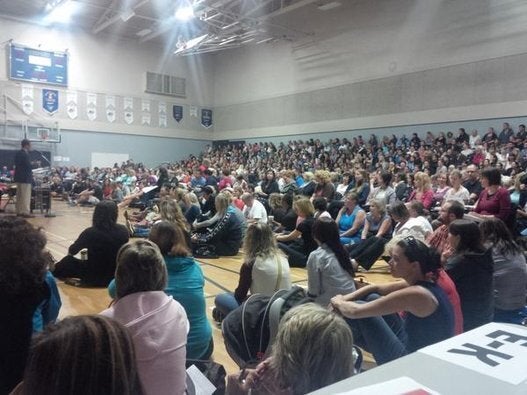 B.C. Teachers' Strike 2014