An Orillia woman's promise to replace an ice cream treat she stole from her fiancé has made the couple $50 million richer.
While Deanna Bergeron, 30, was at the store buying a make-up frozen treat for her sweetheart, she decided to pick up some lottery tickets as well.
"I usually buy lottery tickets when I know the jackpot is large and for some reason I bought two," the personal trainer said in a statement on Monday.
"And I am so glad she did!" added her fiancé Jeff Bourret.
The couple travelled to Toronto to pick up their cheque and shared their story about how they learned about the weight of their winnings.
On Sunday, Bergeron's mom heard news about a winning ticket sold in Orillia and called her daughter to urge her to check her ticket. So Deanna did as she was told and found the numbers on one of her ticket matched the lucky seven drawn.
Unsure about what her exact prize was, she texted a photo of the ticket to her fiancé who was working at the time.
Bourret, a government worker, double checked the numbers and realized they had a winning ticket. He then left work, picked up Bergeron, and brought their ticket to the store where a singing lottery machine confirmed the $50-million jackpot was theirs.
The pair say they'd like to travel to Hawaii and buy a couple of cars with their life-changing winnings. But for now, they're still coming to terms with their mind-blowing twist of fate.
"This is overwhelming, we are still in a daze," Bergeron said.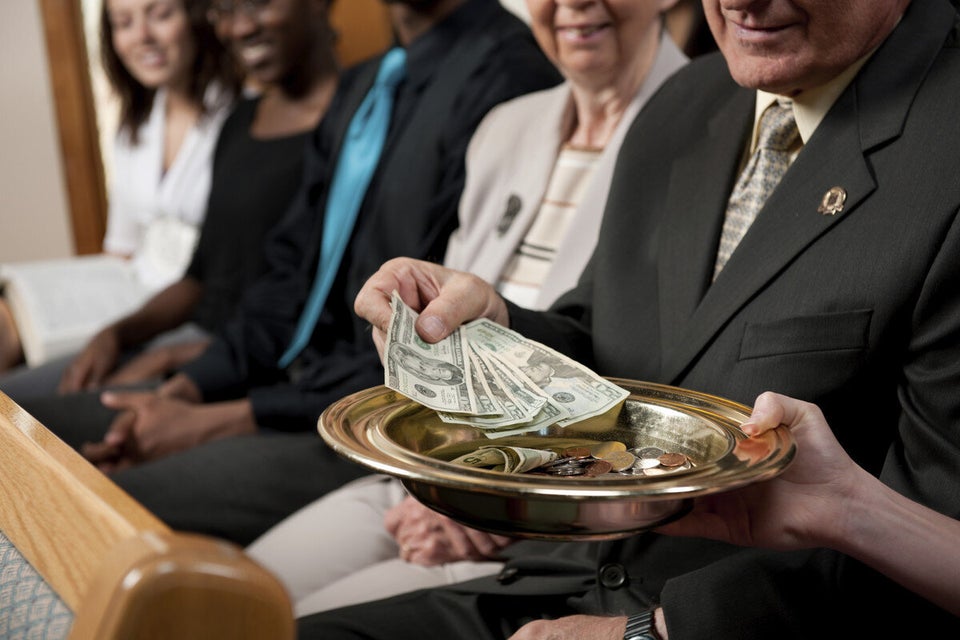 8 Generous Lottery Winners