Don't know what you're being for Halloween yet? Don't worry—you and thousands of others are in the same boat, so why not take the pressure off by starting with cool Halloween makeup ideas for 2014?
Halloween is the best time to get creative with makeup because a) you wouldn't be allowed to do this at work and b) you can transform yourself into a freakin' zombie (or whatever you want) for a whole evening (or two or three 'cause all of those parties, right?)
The other upside to doing your own Halloween makeup? You can apply those skills to your daily beauty routine (minus the shredded skin and blood, of course).
So if have the time to pick up a makeup brush and some paint, check out these cool Halloween makeup ideas and get inspired!
(Warning: some of these photos are kind of scary!)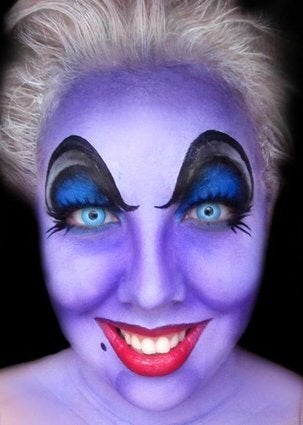 Halloween Makeup Ideas For 2014