Kim Kardashian is used to being the centre of attention, but for once, the 33-year-old Vogue cover girl was outshone by none other than a koala.
On Monday, the "Keeping Up With the Kardashians" star posted a pic of herself holding the adorable animal while visiting the Australia Zoo.
Kim ditched her figure-hugging dresses for a sensible jacket as she held on to the marsupial, but we did get a glimpse of her full face of makeup (she went for the natural look) and her giant diamond engagement ring.
"Thank you @AustraliaZoo for having us today. So many good memories #AustraliaZoo," Kim captioned the cute pic.
But not even the koala could not escape posing for a selfie with Kim, who shared camera-time with the creature while making her signature pout.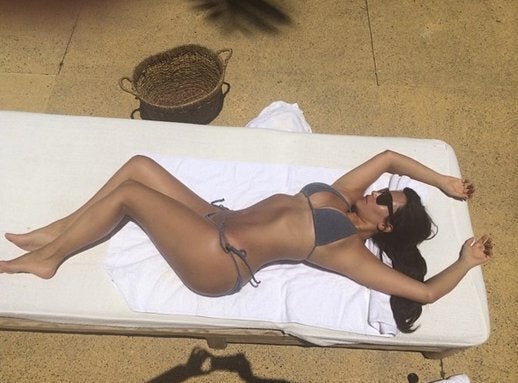 Kim Kardashian's Hottest Moments Of 2014 (So Far)