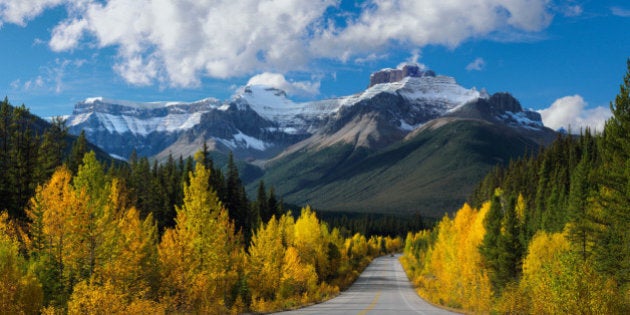 We live in one of the most beautiful countries in the world, home to some of the most stunning scenery on the planet. Not only does Canada have some of the best lakes, but the parks are pretty impressive too.
If you're thinking of planning a road trip this summer, now is the perfect time to explore some of Canada's parks. So get that map (or, let's be honest, program your GPS), grab your gear, pack your car, and head for your nearest park; the fresh air will do you good.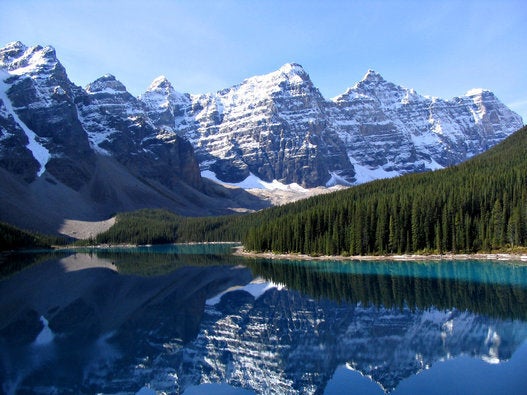 Parks and Recreation: National Parks Your Family Will Love
Banff National Park was created thanks to three Canadian Pacific Railway construction workers who came across a cave with hot springs on the slopes of the Rocky Mountains in Alberta. Once the first cave was found, they worked to create a park to preserve the caves for future generations.
Once you arrive, take a lantern tour where you explore the cave and basin grotto walls as well as test out the thermal waters. If you're still feeling brave after the caves, consider facing your fears on a ghost tour of the Banff Springs Hotel
Book a guided adventure and begin exploring the nooks and crannies of this Alberta park. You can go on a mountaineering, horseback, or boat trip tour. If guided adventure isn't your thing, consider camping on the grounds, biking or hiking. If it's the latter, try to hike in the Miette Hot Springs Area which is in the high country. You'll likely spot some bears and Bighorn sheep which are best viewed from a distance!
Algonquin Provincial Park
This is one of the best-known parks in Ontario, with some of the best canoeing routes in the country. If canoeing isn't your thing, there is camping, biking, hiking, backpacking and wildlife watching. Head along the Beaver Pond Trail where you can see and learn everything you've ever wanted to know about beaver ponds (which are way more interesting than you'd think). Fortunately that's just one of many species of wildlife you're likely to see, so keep an eye out for bears, moose, and even wolves!
Thousand Islands National Park of Canada
This park is a combination of the mainland, islands and water. It's located within the Thousands Islands and is perfect for those who want to combine land and water activities such as boating, paddling, and hiking. For the adrenaline junkies, there is also kite surfing at the St. Lawrence River, Mallorytown Landing.
Forillon National Park of Canada
This park is located on the eastern tip of the Gaspe Peninsula and is home to a boreal forest. If you love seals (and who doesn't?), this is the place to watch them. If you love whales, Gaspe has seven species of whales. That's right, seven, including the blue whale. If that wasn't enough, there are porpoises as well.
Gros Morne is not only a national park, it's a UNESCO World Heritage site because, as the site says, "the geology of the park illustrates the concept of plate tectonics, one of the most important ideas in modern science."
If plate tectonics aren't for you, Gros Morne is home to some of the best water features in all the parks. There is Baker's Brook Falls which is 10 metres high, and the best part is that you can swim beneath it during the summer months.