On Monday, Sept. 15, Prince Harry turned 30 years old. And we know: that sounds insane. First, where does the time go? Second, how dare we not be invited to any of the festivities?
But our lack of invitations and abundance of hurt feelings didn't stop us from doing the lord's work. (Get it? Royal pun, you guys – come on.) To celebrate the three decades we've had to watch Prince Harry grow from a royal baby to a Bona Fide Prince™, we've compiled 30 reasons why out of all the princes in all the lands, Prince Harry is by far the most stylish. (Sorry, Prince William and Prince George.)
And even if this doesn't help with our admission into one of his 30 birthday parties (that's how it works, right?), we still stand by everything we've written here.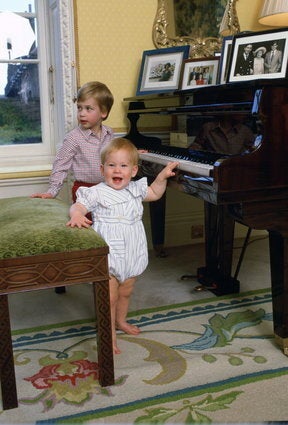 Happy Birthday, Prince Harry!