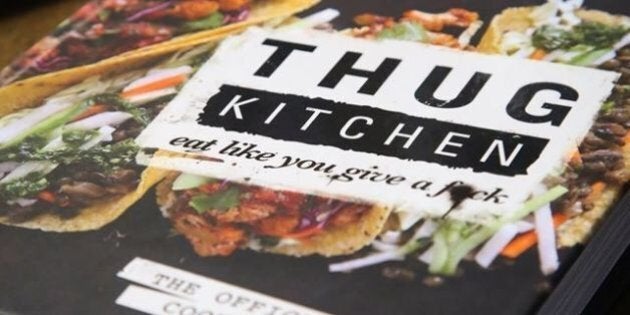 Gangsta vegan blog Thug Kitchen, which has enjoyed viral success thanks to a shout-out from Gwyneth Paltrow and recipes peppered with F-bombs in creative -- and comedically timed -- places will hit shelves in October in book form.
In just two years, the anonymously-penned blog Thug Kitchen has become a viral hit, with a fan base that numbers half a million on Facebook and more than 50,100 on Twitter.
Last year, the blog beat thousands of submissions to be named Saveur magazine's best new blog.
"Yeah, plenty of blogs and cookbooks preach about how to eat more kale, why ginger fights inflammation, and how to cook with microgreens and nettles," reads the publisher's description.
"But they are dull or pretentious as hell. And most people can't afford the hype."
Indeed, the site is not kid-friendly, with recipes introduced in an amusing string of expletives and no-holds barred straight talk.
A run of the mill winter soup recipe, for instance, gets amped up with the intro: "Holy f*** it's cold outside. Thaw out your taste buds with some roasted tomato soup. And add some f***ing flavor to your forecast."
The cookbook, meanwhile, includes 100 vegan recipes like roasted beer and lime cauliflower tacos, pumpkin chili and grilled peach salsa.
"Thug Kitchen the Official Kitchen: Eat like you give a f***" is published by House of Anansi in Canada, and Rodale Books in the U.S. It is set to be released October 7.