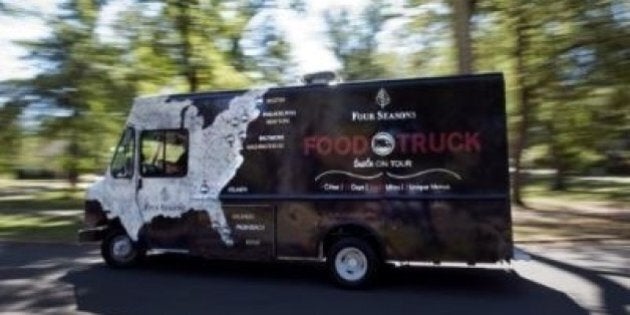 Luxury hotel chain the Four Seasons has launched its second Food Truck tour which will roll out across the Eastern Seaboard in the US serving up local favourites like lobster rolls and pastrami sandwiches.
After debuting last year on the West Coast, the mobile restaurant will make its way from Boston to Miami this fall, offering regional specialties created by local Four Seasons chefs.
The truck will spend up to six days in each destination throughout the tour, serving lobster rolls in Boston, for example, pastrami sliders in New York and Savannah crab cake sandwiches in Atlanta.
A portion of sales will be donated to a local charity for causes like breast cancer, education, and pediatric cancer research.
Meanwhile, the man widely credited with having launched the gourmet food truck movement in the US, Roy Choi of Kogi BBQ, made the reverse move from mobile restaurant to brick and mortar eatery after being enlisted by The Line Hotel in Los Angeles to helm its dining offerings.
The trendy hotel, located in the city's bustling Koreatown, recently opened Choi's latest restaurant Commissary which focuses on vegetable-based dishes.
September 15-20: Boston, MA
September 22-27: Philadelphia, PA
September 29 – October 4: New York, NY
October 6-11: Baltimore, MD
October 13-18: Washington, DC
October 20-25: Atlanta, GA
October 27-28: Orlando, FL
October 30 – November 4: Palm Beach, FL