Leave Bey alone!
Beyonce is being accused yet again of Photoshopping a picture of herself that she posted earlier this month.
The photo, which shows the 33-year-old diva rocking a bikini on a yacht, led some of her social media followers to believe that she digitally altered the snap to make it appear as if she had thigh gap.
If you look closely at the pic, the stairs behind Blue Ivy's mom appear to be distorted and tilt up at a diagonal angle, which is a clue that the photo may have been tampered with. (But really, we're not experts in this, so we can't tell whether the pic has been Photoshopped or not.)
Nevertheless, Bey's critics weren't impressed when they shared their thoughts on Twitter:
#beyonce photoshop #fail why does she crave that thigh gap? http://t.co/4rLzkVQZ87

— NotUserFriendly (@ItsDavieGee) September 17, 2014
Why does Beyoncé, of all people, need to photoshop her pictures? Stop it!

— Lauren Cullington (@Cully1701) September 17, 2014
Surely Beyoncé is rich enough to serve these photoshop mishaps #embarassing

— Black Velvet (@Tara_46me_Nel93) September 17, 2014
@Beyonce uses photoshop!! Why promote accepting yourself in your videos if you clearly lie about yourself? #bereal

— kazyb (@kazyb4) September 17, 2014
This isn't the first time Jay Z's other half has been accused of messing around with her pics. In April, fans claimed the "Drunk in Love" songtress made her thighs look slimmer in an Instagram pic and a few months later, she was hit with the same accusations.
What do you think? Did Beyonce Photoshop this image?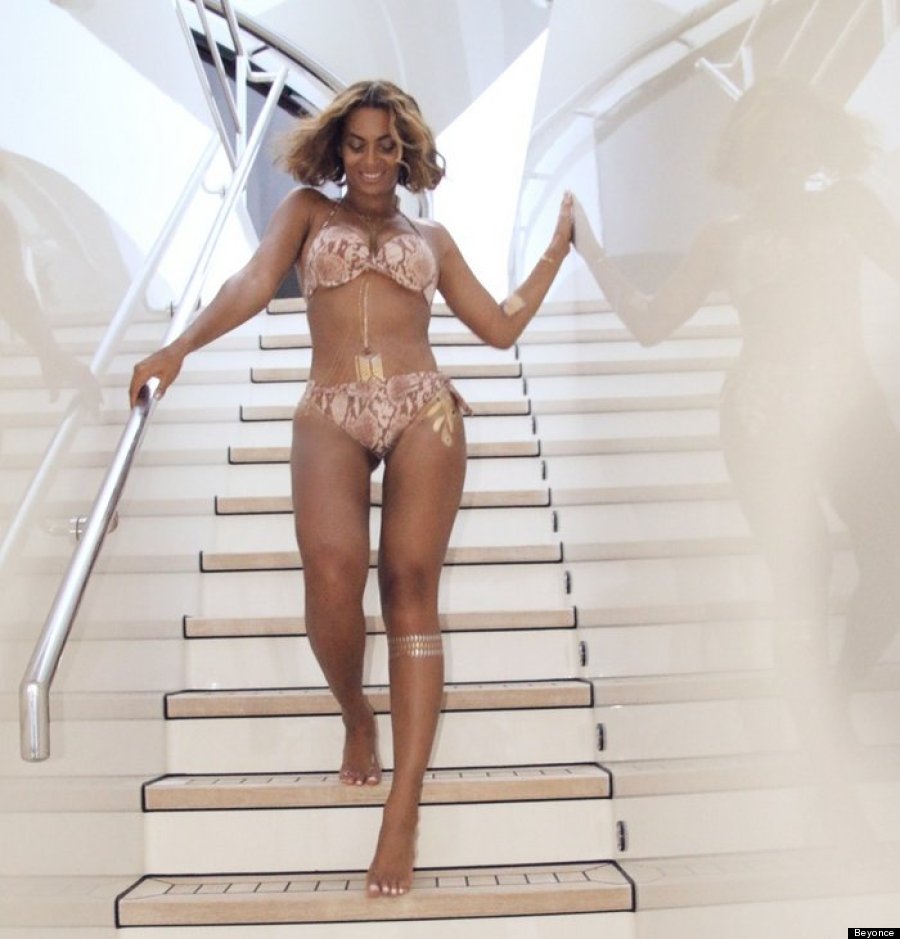 Bey, forever: