Northern Ontarians can share in Calgarians' misery after a summer snowfall blanketed some communities this week.
Areas including Timmins, Geraldton and Chapleau were hit with flurries on Wednesday, CTV News reported.
Geraldton resident Stephen Wilson posted photos of the snow on social media.
One more. Yuck. @morningshowlisa #Snow #Geraldton pic.twitter.com/D47mV6Z2Ms

— Stephen Wilson (@GeraldtonSteve) September 17, 2014
@ColleenKR @DavidJaremy @lcosta_miller @WallwinS pic.twitter.com/PpgAmoBnMd

— Stephen Wilson (@GeraldtonSteve) September 17, 2014
Many areas were under a frost advisory and temperatures were projected to fall beneath the freezing level on Wednesday, QMI Agency reported.
The frost advisory covered areas right across northern Ontario, from Red Lake-Ear Falls to the west and Timmins-Cochrane to the east.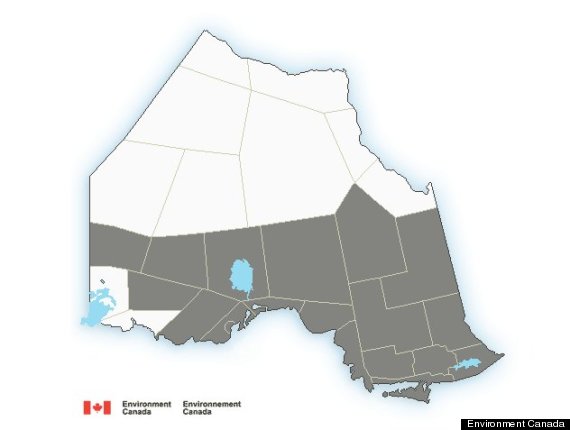 Southern Ontarians shouldn't be too worried ... yet. Temperatures were expected to hit around 20 degrees Celsius in Toronto and 17 degrees Celsius in Ottawa on Wednesday.
But The Weather Network doesn't want Torontonians to be too cocky about their weather.
#Geraldton, ON picked up 4 cm of snow this morning.

Geraldton is only 1,249 km from Toronto. http://t.co/nxaNvDxJ2M pic.twitter.com/kbZDkUG0qj

— The Weather Network (@weathernetwork) September 17, 2014
Like Us On Facebook

Follow Us On Twitter

ALSO ON HUFFPOST: