Mike Marsland via Getty Images
There's no denying that Aishwarya Rai is one of the most beautiful ladies around, and her latest ad is just further proof.
As one of L'Oreal Paris' Global Ambassadors, the Bollywood actress stars in a new series of ads, and of course she looks amazing. She is seen wearing a crisp, classic white suit, and her super shiny brown locks are styled in glamourous waves. The whole ensemble is topped off with the perfect red lip.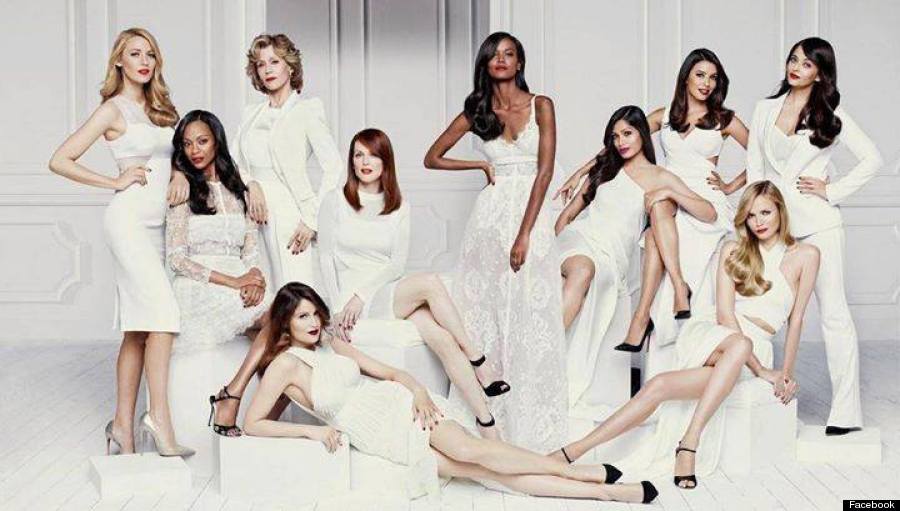 The image, along with a behind-the-scenes shot were shared on Rai's Facebook page on Wednesday.
Also in the photo are fellow actresses, Freida Pinto, who looks lovely in a one-shoulder strapless gown, Julianne Moore, who stuns in a long sleeve mini dress, and Zoe Saldana, who looks polished in a lacy white frock.
The rest of the ladies in the shot, including Blake Lively, Jane Fonda, and Liya Kebede, also look beautiful.
The ad is the latest in L'Oreal's campaign to promote their diverse list of ambassadors and beauty products. Prior to this snap, the cosmetics brand released a line of nude lip shades for every skin tone.
What do you think of the ad? Let us know in the comments!
And there's plenty more where this one came from: