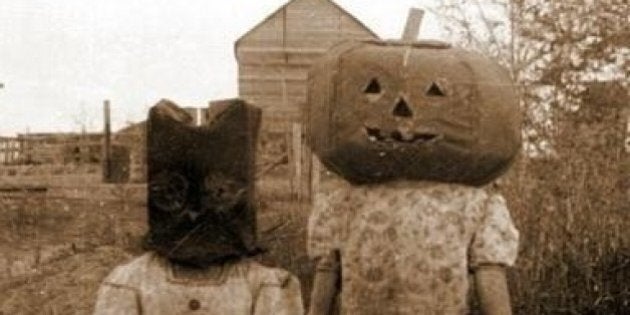 Halloween is fast approaching, which means it's time to start thinking about your costume.
And when it comes to dressing up for All Hallow's Eve, there's nothing quite like putting on a creepy Halloween costume to get us in the spirit.
Interestingly enough, it seems that people in the mid 19th century felt the same way. In a series of photos that surfaced online, children and adults alike are seen posing for the camera in some pretty scary DIY-looking duds.
From creepy pumpkin masks, to freaky ghosts, and not-so-jolly jesters, these outfits are seriously spook-tacular.
If you're looking for some costume inspiration, take a look for yourself: