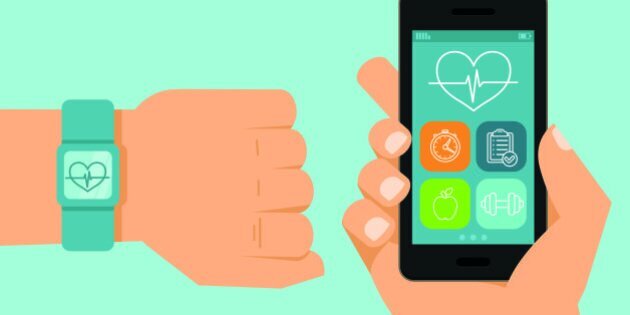 "Despite their rising popularity, little is known about how these monitors differ from one another, what options they provide in their applications and how these options may impact their effectiveness," says senior author Elizabeth Lyons, an assistant professor at UTMB's Institute for Translational Sciences. "The feedback provided by these devices can be as, if not more, comprehensive than that provided by health care professionals."
As digital applications and high-tech devices become increasingly prevalent in healthcare, the researchers were interested in examining 13 of the most popular wearables for their study including Basis, BodyMedia, Misfit, Fitbug, Ibitz, Polar and Withings in the interest of tallying how closely the devices' methodologies line up with tried-and-true interventions by healthcare professionals.
In the grand scheme of things, they say, the tools offered were similar in quality and quantity to those of professional recommendations in the areas of goal setting, self-monitoring and feedback. When it came to physical activity, however, researchers found that while the gadgets and their apps offered roughly the same number of tools used in the healthcare industry to promote exercise, they lacked certain key strategies.
These included action planning, specific instruction, problem solving and commitment, which could explain why industry analysts estimate that 50 per cent of wearables get abandoned within their first year of use, according to a study by Endeavor involving over 6,000 users of some of the same brands of wearables examined in the paper in question.
Wearables that focus more on the quality of the tools offered rather than simply quantity could encourage individuals to stay with their plan.
The research was published in the Journal of Medical Internet Research.