By all accounts, Dana Lu is a lovely person. But don't get in the way of her breakfast. Because girl gets HANGRY.
One August morning, Lu woke up and was craving the "parm-truffle f&*king hash browns" from Yolk's, a delicious Vancouver food truck (and restaurant).
Instead of jumping out the door to control the h-anger, boyfriend Shawn Anderson turned on his iPhone to film it (watch above).
"Maybe we shouldn't go. Can't we just make Yolk's-style breakfast here?" offers Anderson, which just makes things worse.
"NOOO. I WANT YOLK'S. I'm getting so irritated right now. Like legiti-ly."
Oh, we hear you, Dana.
Her "FERRR-RUSTRATION" ramps up after Anderson lies about having Yolk's hash browns in the fridge. She then threatens to flush his phone down the toilet.
Dude, just feed the hangry girl. Stat. Before she gets all HULK SMASH.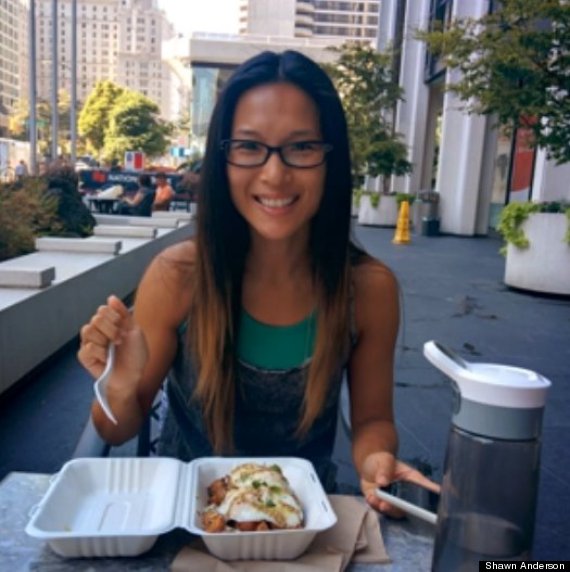 Like Us On Facebook

Follow Us On Twitter
ALSO ON HUFFPOST: