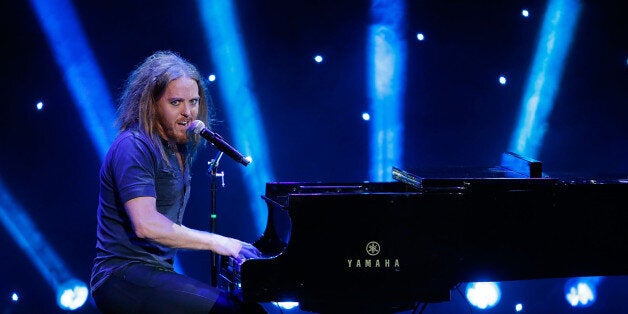 It's my favourite time of year: JFL42, Toronto's comedy festival. Sure, I could travel to Montreal for the original Just For Laughs festival, but frankly I'm broke and I already live in Toronto. It's nice when something so great comes to you, isn't it?
Thursday night kicked off this year's festival, and I spent it jumping from show to another, trying to get a picture of what it's like during one evening at JFL42. So far, so good. Here's a taste of opening night, and a look at what's in store for the rest of the festival. Running from September 18 - 27, some of comedy's biggest acts are in our humble city, and you can still get passes and tickets so ... what are you waiting for?
My first stop of the night was at The Garrison to see Nikki Glaser (with the very funny, Zach Galifianakis-esque Tom Henry opening). Glaser is a regular on the improv panel show "@Midnight" on Comedy Central and is set to guest-star on the upcoming season of "Inside Amy Schumer." Glaser didn't shy away from any topic, from birth control pills to teen moms to fetal alcohol syndrome. The full house was loving her from the first minute.
Next I dashed off to the Mod Club for my next stop: Iliza Shlesinger's show, which was already killing by the time I got there. Perhaps you've seen one of her bits before -- she's known for her rapid-fire style. What I didn't know was that she's also a master of sound effects -- her raptor mating call is spot-on. People were basically rolling in the aisles.
Next I hopped in a cab to head to the Queen Elizabeth Theatre down by Exhibition Place. Get familiar with this venue, as it's where many of the bigger non-headliners will be playing. I like to think of it as roomy and gloomy -- but hey, it works!
Here is where the night took a turn for the BEST EVER. I had never seen Tim Minchin before, maybe a clip or two on YouTube -- enough to understand that he's an Australian, Russell Brand-looking fellow who sings and plays the piano.
How naive of me. How foolish.
Minchin is easily one of the most entertaining performers I've ever seen. His bits are self-described "short essays" with little funny punchlines at the end, but his mere presence had the whole audience tingling his entire set.
And man, can he play the piano. His show is like a cabaret and comedy show rolled into one. He sings impossibly clever lyrics at maximum speed while practically setting fire to the ivories with his non-stop fingers. He even played a song from the hit Broadway show, "Matilda the Musical," which he wrote!
Thursday night was only Minchin's second live show in two years, which explains why people flew in from out of the country just to see him. He only has two shows left -- September 19 and September 20 -- and who knows how long it'll be until he tours again? This is your chance -- don't miss it.
I ended the night at the Queen Elizabeth with a final show from Dave Attell. Attell doesn't pull punches, and he's not into all that politically correct stuff. And god help you if you stand up to go to the bathroom during one of his shows -- you're not going to get away with it without being called out in front of everyone. He's gruff, he's hilarious, and he's definitely not apologizing.
So, have I convinced you? Well, here's what you need to know about the festival: you can take it at your own pace. Only feel like seeing one show? You can pick up an individual ticket. Have … less on the go? You can literally see as many shows as you can pack in your schedule.
That's the beauty of the innovative, albeit at times confusing, ticketing system. With a basic pass you get a guaranteed headliner act, and four credits to see any of the other 42 comedians here for the festival. You reserve the four shows you're most excited about to make sure you get a seat -- though, fun fact, the festival takes demand into account, which means if "enough keeners" want to see a sold-out show, they'll either move it to a bigger venue or add another show for that performer. Then when you arrive at one of the shows you've reserved and check in on your phone, you get that credit back so you can reserve another show.
It's like infinite shows!
Last night, Tim Minchin expressed what a great system it truly is -- because Toronto is building a comedy festival and a comedy following that would normally take a decade to achieve. And he's totally right. The value of the pass is in your hands; it's up to you what you make of it. I know I'll be madly hitting as many shows as possible, so stay tuned for more updates.
Still to come in the festival are Amy Schumer, Lena Dunham, Mike Birbiglia, Tig Notaro and so many more. Get a pass, charge up your phone, and get out and laugh. You won't regret it.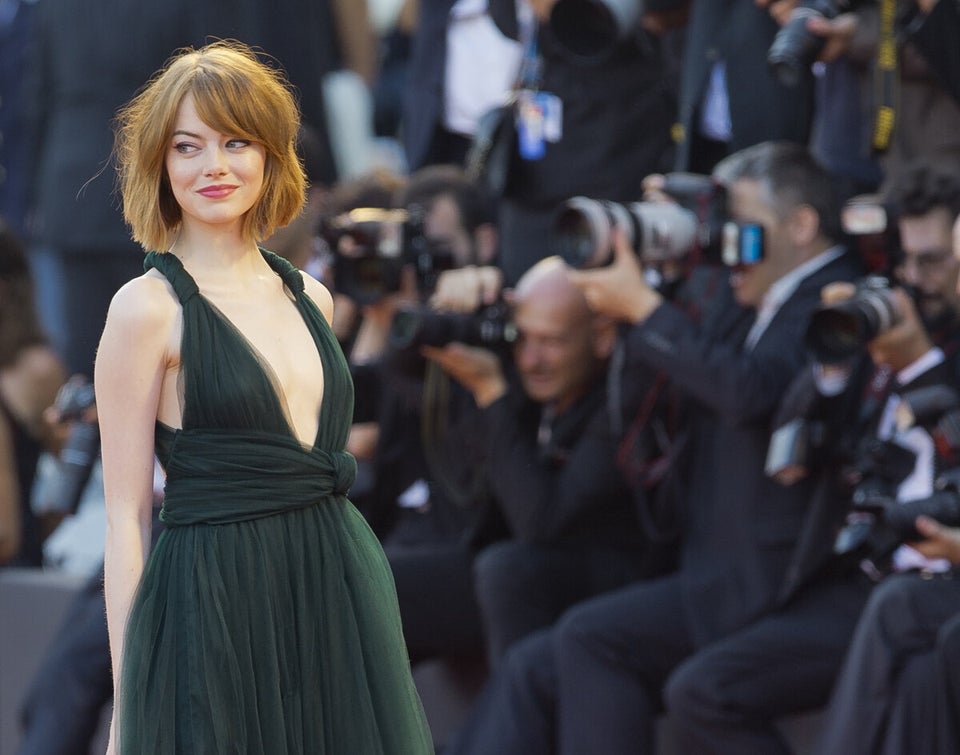 150 Funny Women, Past and Present