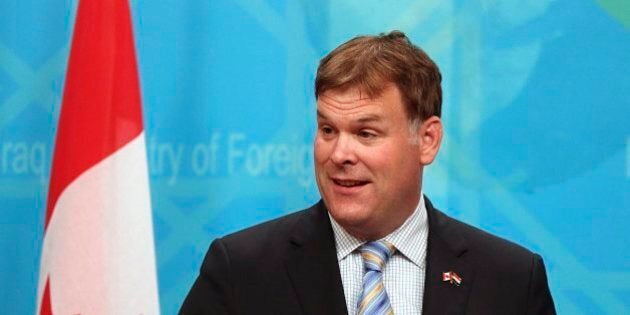 The Harper government is welcoming the result of Scotland's independence vote, praising voters' decision not to leave the United Kingdom.
Foreign Affairs Minister John Baird also praised the governments of the U.K. and Scotland for the "open and democratic way in which two very different but sincere views" were handled in the referendum.
"Canada welcomes this decision," Baird said in a statement Friday. "The Scottish people have voted to remain within a strong United Kingdom.
"Canada and the United Kingdom share deep historical bonds and an important working partnership. We look forward to this friendship continuing well into the future," Baird said.
During the campaign, Prime Minister Stephen Harper said breaking up the United Kingdom wouldn't serve the greater global interest, nor the interest of ordinary people throughout the country.
"We like to think in Canada that our country is a strong and positive force in the world," he said. "And we think from the Canadian perspective that a strong and United Kingdom is an overwhelmingly positive force in the world."
Baird also wrote on Twitter earlier this month that "as a Canadian with Scottish roots I would vote No. The United Kingdom is an amazing country [and] would be weaker divided."