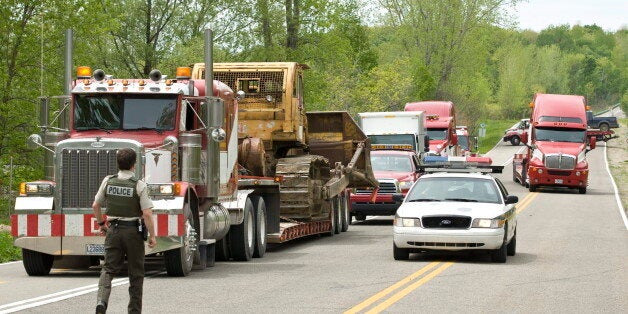 A bureaucratic screw up forced the government to buy back a seized bulldozer for $65,000 – after it was accidentally sold for $5,555.
The mistake, reported by Global News' Laura Stone, came as a result of a "management error" after staffers listed the used, unregistered dozer for sale, contrary to a court order to destroy it.
According to government documents, bidding closed on January 27, 2010. It was sold as-is, with all windows "cracked or broken."
But trouble arose after the bulldozers' original owners caught wind of the sale and sued the RCMP, the federal government and the new buyers to reclaim it.
The claimants said it had "special significance for a group of aboriginal people in Kanesatake."
The department of Public Works eventually bought back the 1979 International Harvester TD25 bulldozer, with new upgrades, for $65,000 before taxes.
The bulldozer was used during a riot on the Kanesatake reserve 10 years ago by a group of Mohawks protesting grand chief James Gabriel's bid to combat organized crime in the southern Quebec First Nations community, according to CBC News.
It was used along with a backhoe to block exits at a local police station before protesters torched the building.
Five years later, in 2009, it fell into the government's hands after it was seized by police during an RCMP drug raid. Officers also confiscated several handguns, hunting rifles and an M-35 armoured car.
The next year, it was sold.
As for the future of the dozer, Global said it's to be taken apart for scrap metal.