A young woman from Victoriaville, Que., accused of 42 break-ins is being called the "hottest alleged thief on the planet" after a picture of her in a bikini emerged on Twitter.
Stéphanie Beaudoin, 21, is facing a total of 114 counts after six new charges of breaking and entering and obtaining stolen items were added in court on Monday, Le Journal de Montreal reported.
The nursing student is alleged to have carried out the break-ins alongside three teenaged accomplices, breaking into empty homes through back doors or basement windows in the Arthabaska and l'Érable areas.
Among other things, she has been accused of stealing nine firearms which were found in the trunk of her white Mitsubishi Lancer, Le Journal said.
Beaudoin has seen a doctor regarding her mental state during the alleged robberies, her lawyer Denis Lavigne told Victoriaville's La Nouvelle Union newspaper.
She is due back in court on Nov. 17, the paper said.
In the meantime, Beaudoin's case has become a matter of international news after this photo of her emerged on social media.
Stéphanie Beaudoin | Accusée d'avoir commis 40 vols avec un adolescent et un petit chien http://t.co/jfjUlgVZo2 pic.twitter.com/C006j30hN4

— Journal de Montréal (@JdeMontreal) August 7, 2014
Nouvelle Union also tweeted photos of Beaudoin in August, though they were decidedly more conservative.
Vols : libérée, Stéphanie Beaudoin doit rester 24h/24 chez sa mère, sauf pour le travail et les études, notamment. pic.twitter.com/WXlHVyE237

— www_lanouvelle_net (@LaNouvelleNet) August 8, 2014
Vols : texte complet sur le passage de Stéphanie Beaudoin au palais de justice ce matin

http://t.co/OS5gokRPoD pic.twitter.com/5XcTde9bsw

— www_lanouvelle_net (@LaNouvelleNet) August 8, 2014
Her story made The Daily Mirror, in which she was described as being "every bit as hot as the goods she's accused of stealing from people's homes."
She was also the subject of stories in Break.com and Bro Bible, where the author wrote, "I wonder if she needs representation?"
Beaudoin is hardly the first person accused of a crime to draw attention online for her looks.
A Northern California man, Jeremy Meeks, saw his mugshot go viral earlier this year.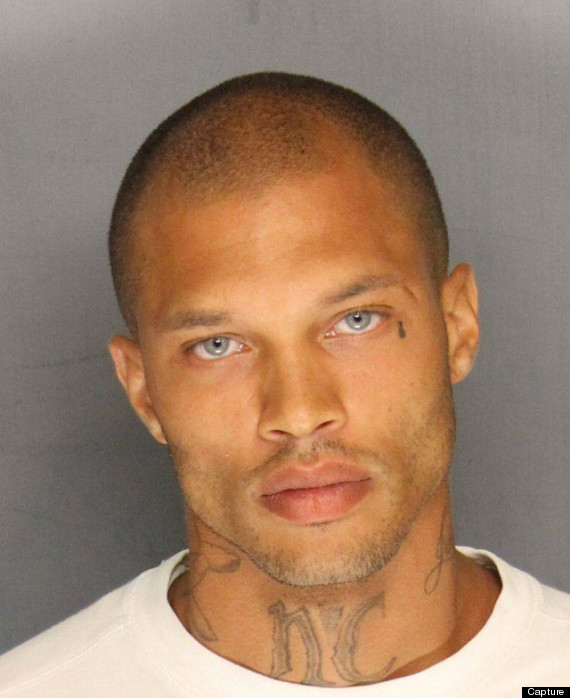 Prior to him, Florida woman Meagan Simmons became an online sensation when her mugshot was taken following an arrest for reckless driving.
The mugshot spawned a series of memes like this one: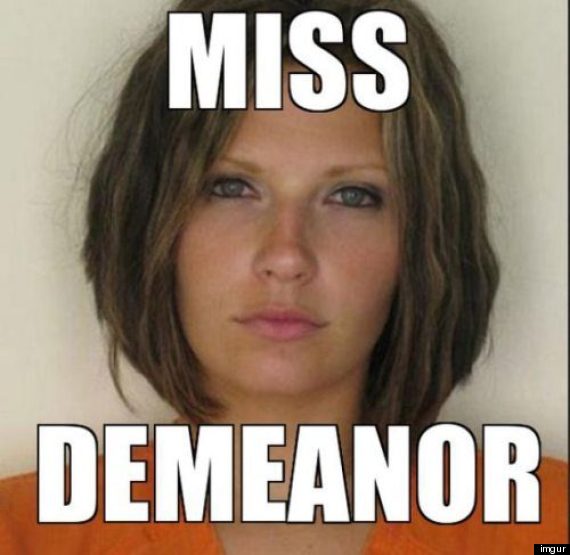 Like Us On Facebook

Follow Us On Twitter

ALSO ON HUFFPOST: