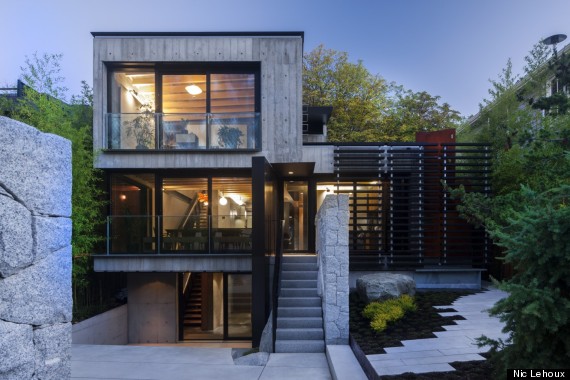 Vancouver isn't all about high housing prices and soulless monster houses. It's home to some mind-blowing architecture and visionary urban design too.
The City of Vancouver handed out its first-ever Urban Design Awards this week, honouring the best projects that "enrich the overall experience of the city by carefully considering the design of public spaces, as well as the buildings that interact with these spaces."
On one end of the spectrum is a dramatic private refuge in the middle of Vancouver called Cloister House, designed by Measured Architects. Built for a client whose grandchildren visit often, the home was recognized for salvaging 90 per cent of materials from the original building, and then "cleverly and artfully repurposed."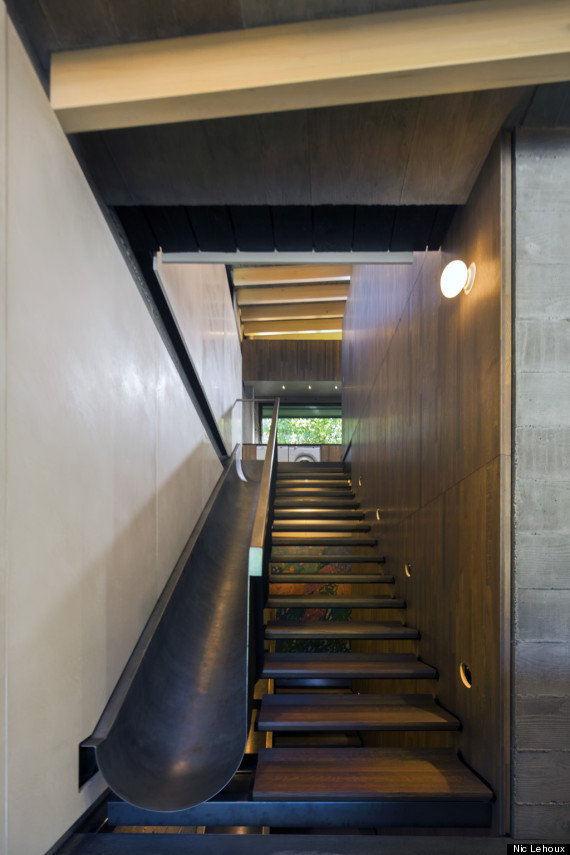 Yes, that's a (custom steel) SLIDE. Both staircases have them. If that doesn't blow your mind, how about the fact they can be converted to stair lifts later? Genius.
Steel and concrete walls bolster energy conservation and also provide a drywall-less environment for the homeowner, who has asthma, reported Azure magazine.
Check out our profile of another Measured Architects' project.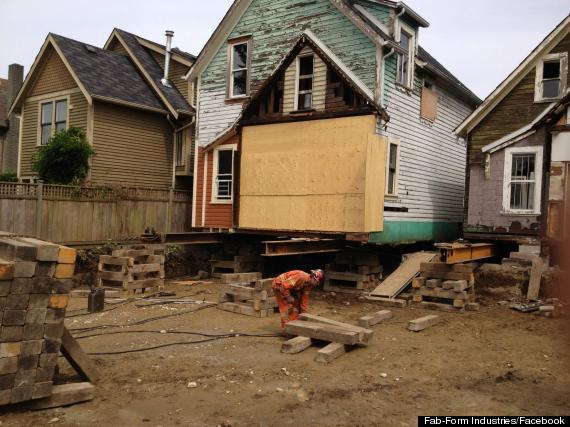 On the other side of the city is the Union Street EcoHeritage project that turned two 19th-century houses into seven modern townhouses, while retaining the character of the original structures.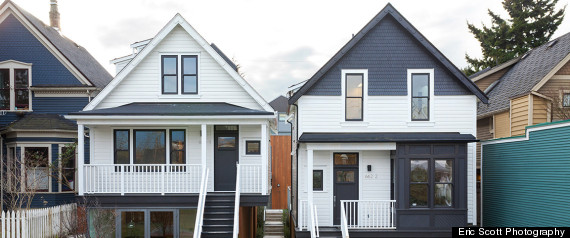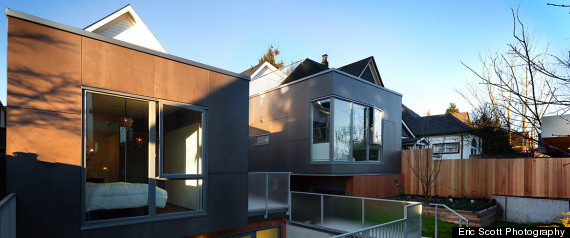 The complex of one- and two-bedroom units was cited by the Vancouver Urban Design Awards for balancing "heritage retention with super-high energy efficiency." Shape Architecture won for outstanding sustainable design as well as a special jury award for architectural design excellence and innovative community densification.
The "beautifully designed, intelligent project" serves as a model for creating high-density single family neighbourhoods in Vancouver, said judges.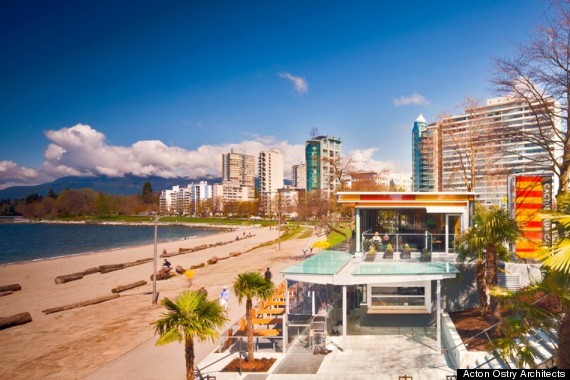 In the commercial category, Acton Ostry Architects was recognized for its window-walled Cactus Club Cafe at English Bay Beach. It's certainly worlds away from the previous incarnation as a concession stand. The judges summed it up with: "The building perfectly reflects its stunning location."
Check out some of the other Vancouver Urban Design Award winners: