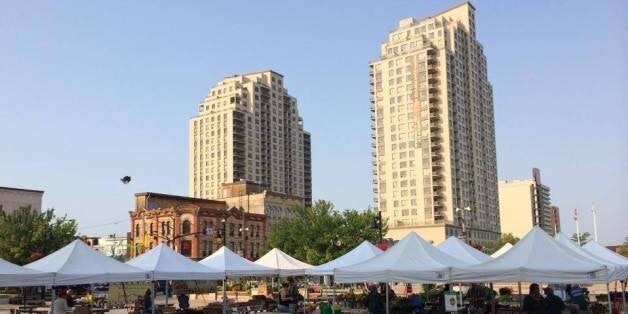 If London, Ont., knows one thing, it's farmers' markets. And coffee.
Alright, that's two things, but two things the city of 350,000 is rightfully proud of, thanks to years of developing a community that loves local produce as much as it craves freshly roasted beans — which is also carried over into the restaurant scene.
"The thing we really see in London is the farm to table," says Bryan Lavery, a longtime food critic and creator of the blog Ethical Gourmet, who has lived in and out of London for the past 30 years. "It started in London about 10 years ago, and now it's reached a tipping point. Many, many chefs are affiliated with farmers in our region, working with them actively and promoting regional specific products."
Lavery also calls out a few chefs who, he says, are "part of the province's new culinary vanguard," such as Danjiel "Dacha" Markovic at Kantina, Paul Harding at The Only on King and Dave Lamers at Abruzzi. "They are implementing time-honoured traditions and trusted techniques yet delivering ingredients in revolutionary ways."