Never let it be said that Budweiser doesn't know how to tug at the heartstrings.
The beer producer has tapped into puppy love for "Friends Are Waiting," an ad it released last Friday as part of Global Be(er) Responsible Day, an annual occasion promoted by parent company Anheuser-Busch InBev that encourages safe drinking.
The ad shows a young man, Luke, and a growing bond with Cooper, his yellow Labrador.
At one point he goes out for drinks with friends, leaving Cooper to wait at home all by himself. But then something incredible happens.
It is, by turns, one of the most heartwarming and powerful messages against drunk driving that we've seen.
Budweiser tapped ad agency Momentum Worldwide as a creative consultant for the commercial, Ad Age reported.
It is also promoting the ad using a hashtag, #FriendsAreWaiting, which has generated some heartfelt responses.
And it's not the first time that the beer producer has used dogs to such touching effect.
At this year's Super Bowl, it promoted an ad titled "Puppy Love," which showed the relationship between an adorable pup and a horse.
It's an unusual approach to promoting safe drinking, but we can see the new ad working.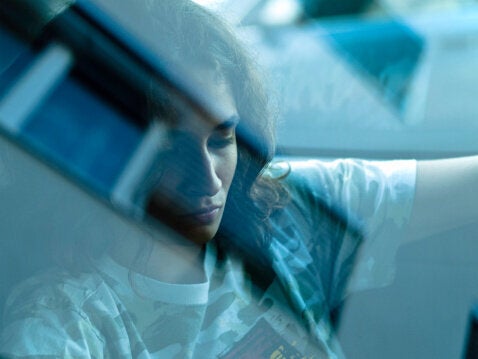 LOOK: Common Distracted Driving Violations