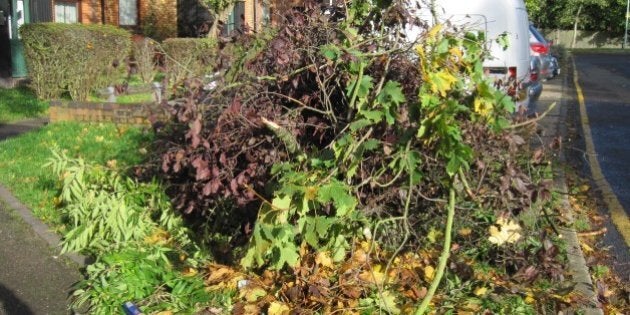 The cleanup from Calgary's freak summer snowstorm has entered a new phase, as crews begin to pick up tree debris along curbsides and in back alleys.
"Typically the roads crews get ready for October 15th. We'll get it done for that date," he said said.
"We're in Lake Bonavista, we're in Bridgeland, we've a got a few in the Centre city. We're trying to get to Renfrew and Crescent Heights."
More than 20 centimetres of snow fell on Calgary two weeks ago, and the wet, heavy snow caused branches to snap on millions of trees, with debris crushing vehicles and littering city streets.
Story continues after the slideshow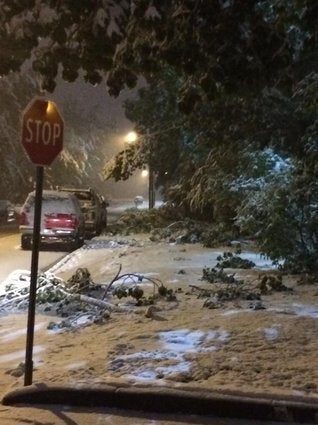 Calgary Trees Downed During September Storm
Bernard told the Calgary Herald citizens can help crews by moving cars off the streets and away from piles of debris. He also asked that people stack their debris neatly and as close to the collection spot as possible.
Tree debris should not go in the black or blue bins, he added.
The city is also reminding people to be careful around storm-damaged trees, as some may have snapped branches that could fall.