Remember the Versace safety pin dress that launched Elizabeth Hurley's career? Well, that outfit has nothing on Jennifer Lopez's latest ensemble.
On Sunday, the singer showed off her curves at the Singapore Grand Prix in a gorgeous white bodysuit (with detachable train) that featured an enormous gold safety pin, which served as a belt.
The rest of the one-piece was covered in smaller safety pins and featured a diamond-shaped cutout that flaunted the 45-year-old's trim tummy.
After ripping off her train, the singer was able to show off her pert bum as she performed her hit song "Booty" and although Iggy Azalea didn't join her on-stage, one booty was plenty!
This isn't the first (nor dare we say the last) time JLo has worn figure-hugging outfits that accentuate her behind. From her "Booty" single cover art outfit to a sexy Versace gown that flaunted her derriere, the mom-of-two is never shy about showing off her hard work.
Do your thing, girl!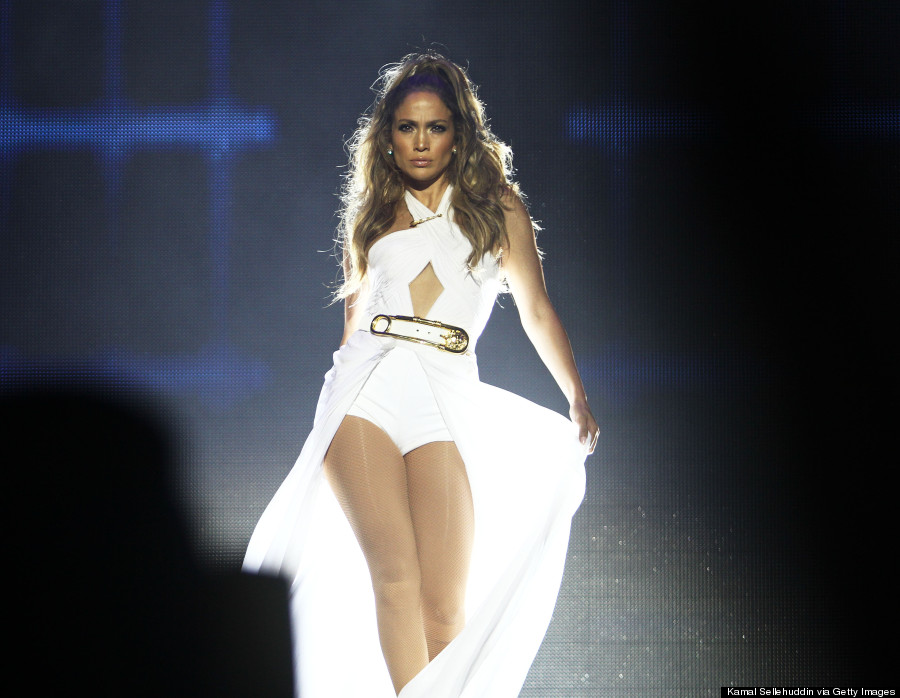 JLo has the best booty in the biz: