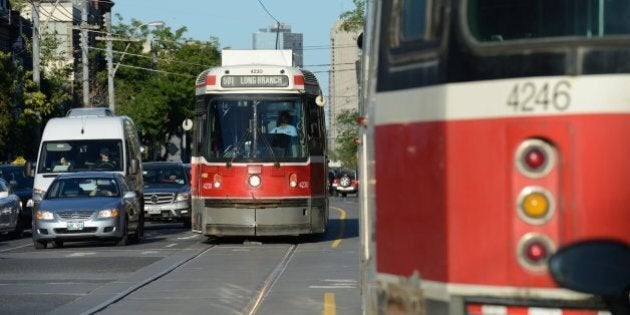 Residents of a burgeoning Toronto neighbourhood struggling with a lack of transit aren't waiting for politicians to get their act together and build transit: They are crowdfunding a new bus service to the downtown core.
But whether the service is legal remains an open question.
Commuters from Liberty Village, a massive complex of condos and townhouses built in Toronto's west end over the past several years, find themselves packed into overcrowded streetcars on King Street as they await the arrival of new, larger streetcars — still two years off.
That's not good enough for Taylor Scollon, who co-founded a crowdfunding campaign to launch a new bus line from the neighbourhood to downtown.
"There's a lot of people trying to get to work every morning and the public transit options are just not efficient to handle that capacity," Scollon said, as quoted at CBC. "We see this as an under-served community."
For a $25 fee, residents can sign up for the bus service, known as "Line 6," giving them five rides. That works out to $5 per ride, more than the $3 fare on Toronto Transit Commission vehicles.
The goal is to raise $2,500 before launching the bus service on a trial basis, Scollon says. As of Friday, the campaign had reached $1,500, Global News reports.
But there are questions about the service's legality. Ontario's City of Toronto Act gives the city a legal monopoly over transit services.
Scollon argues the bus service falls within the law because it's essentially a chartered travel operation.
"Our understanding of it is that if you're paying a group fare for a chartered bus, then you're exempt from that regulation," he said. "We're not a transit company. We don't charge people fares, we don't own buses. We are a technology company."
That's the same argument that the app-based ride-sharing and taxi service Uber uses, but the argument hasn't stopped Toronto from challenging Uber in the courts.
So far, city officials haven't expressed much of an opinion on the proposed Line 6 bus.
"We're monitoring the situation, we need to better understand their business model," a TTC spokesman told CBC. "Does it breach the City of Toronto Act? We don't know yet."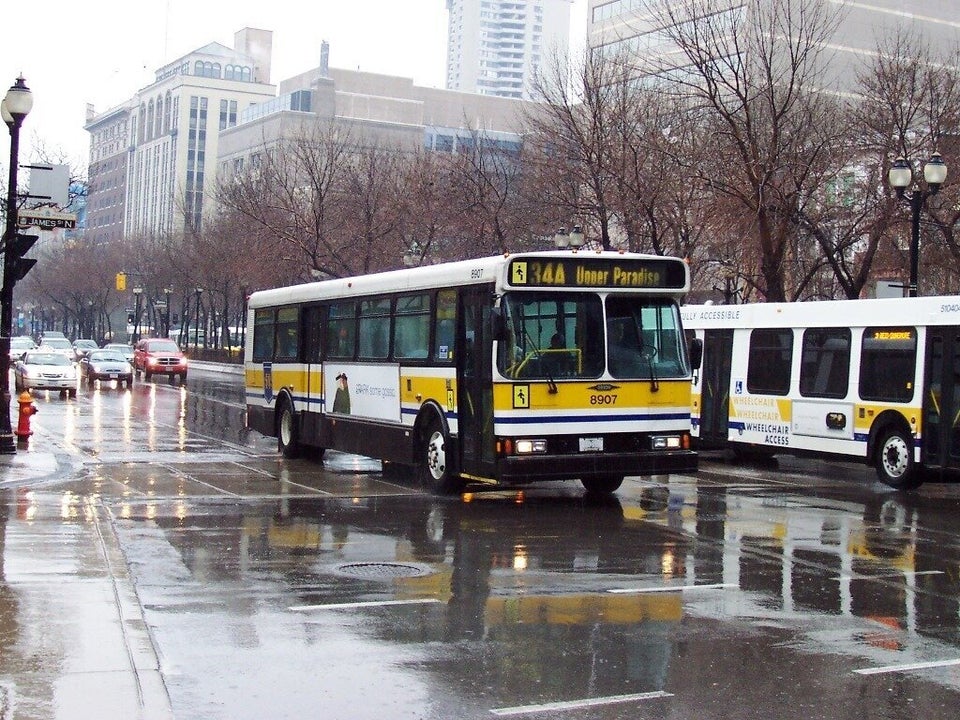 Canada's Best Cities For Public Transit