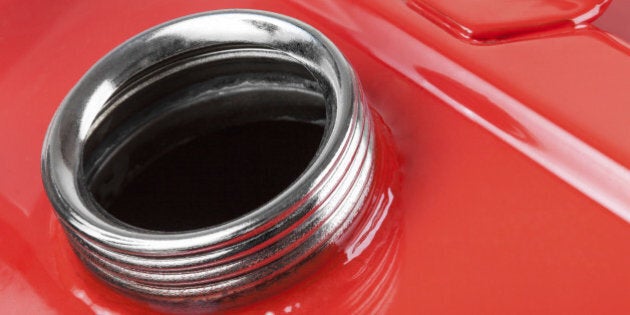 An Alberta man has numerous injuries after he and his son tried to stop an alleged gasoline thief on the weekend.
Norm Scott confronted a young man in a SUV on his isolated farm southeast of Red Deer early Saturday morning, Innisfail RCMP said.
"The property owner attempted to apprehend the suspect who stated he was just trying to take gas and was high on methamphetamine. When this confrontation occurred, the suspect fled accelerating away in the vehicle with the property owner being dragged from the driver's side window for some distance and ultimately being run over," RCMP said in a press release.
Other family members came out to help. Scott's son Richard got into a vehicle and followed the SUV onto Highway 42. RCMP say the alleged gas thief rammed the son's vehicle four times.
"The suspect then continued to flee towards Penhold and the son followed," police said. "Then the suspect ran off the road and was blocked in by the son. As the suspect then attempted to flee on foot, the son apprehended and detained him, calling for police to attend. "
RCMP say the SUV was stolen and also had a stolen licence plate.
Norm Scott has severe road rash, cuts and possible concussion with some memory loss. He has been released from Red Deer Regional Hospital.
A 19-year-old man faces several charges, including theft and assault.