It seems like an ordinary thing, a box of fudge-covered cookies, but when you look a little closer, you can't help but laugh.
On Monday, Reddit user LifeUnder posted this hilarious picture of Target's Market Pantry animal cookies covered in white fudge along with the tagline "that's my favourite animal." The witty user pointed out how hard it was to actually figure out which animal you were eating, because let's be real, it basically looks like a giant white blob with sprinkles. A hippo? A dog? A horse? What is that?!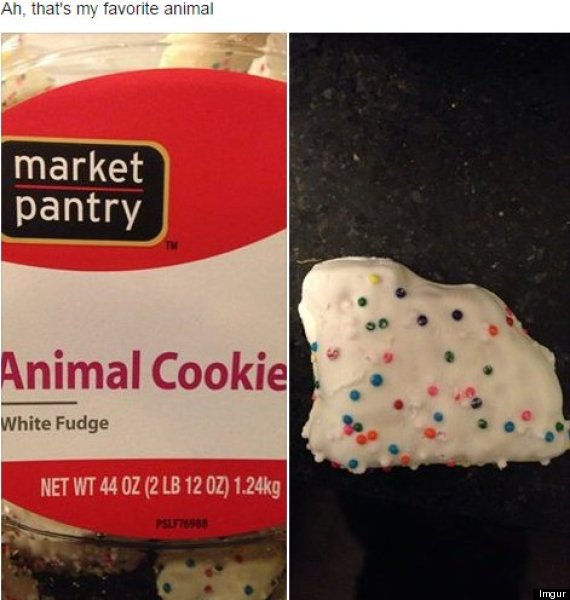 We also took a look at Target's other animal cookie offerings and found ourselves laughing again. Turns out the company has a pink and white fudge version, but at least this time we can kind of see an outline of an elephant. But all jokes aside, according to a review by blogger Melanie In The Middle, the Market Pantry white fudge animal cookies are actually pretty addictive. (Five cookies have about140 calories.)
Hey, this is probably the only time we would want to see an animal's face before we devour it.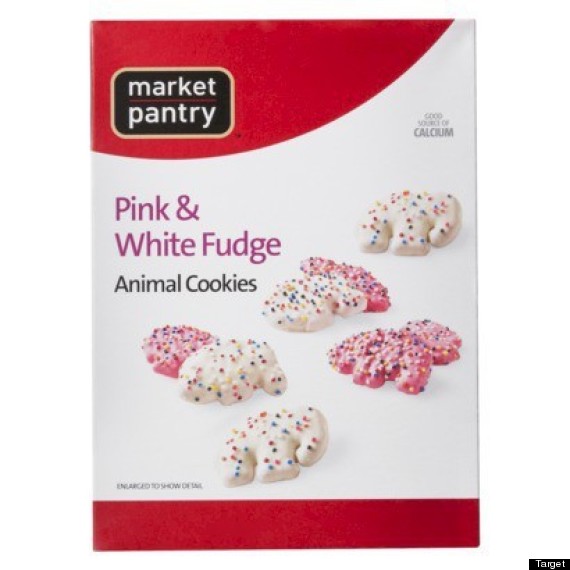 Also on HuffPost
Breakfast Cookies Recipes