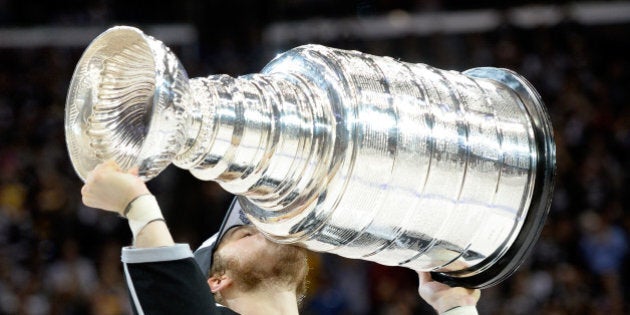 NHL training camps open across North America this week, but no matter who makes that last round of cuts, the Canadian economy is poised to be a winner, a major ratings agency says.
Moody's Analytics says the return of NHL hockey should provide a noticeable bump to economy for the next eight months, and not just from ticket sales — there's also the multiplier effect of job creation and extra spending on a host of other things.
According to official data, spectator sports employ 93,500 people across Canada, about 0.5 per cent of the total workforce. That directly contributed $4.5 billion to Canada's economy in 2010.
But the knock-on effects are likely greater still, Moody's says.
"Canada's favourite professional sport often has a measurable impact on economic activity," economist Alexander Lowy said. "Food and lodgings vendors will see a boost as fans gather in bars and restaurants to watch games. Hockey arenas also employ many part-time workers taking tickets and selling concessions."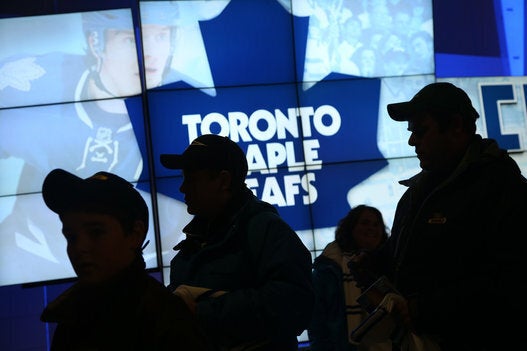 Canadian Sports Franchises Ranked
There are a few real-world examples that show the impact of the sport on the economy.
Looking at historical data, Moody's says a three-month moving average for that sector of Canada's economy typically shows an average of about an extra one per cent expansion in the economy every month NHL exhibition and regular-season games are played (typically between September and March).
When that dries up, the overall economy really feels it. Moody's says its "gross value added" index fell by 14 per cent during the NHL lockout in 2012, and by 15 per cent when the Sochi Olympics cancelled NHL games last February.
Stretching back to the Vancouver Olympics, the spectator sports industry saw a similar pop — from about $5 billion before, to more than $5.7 billion during the games in 2010.
Spending on events like spectator sports declined during the recession, just as it did in many sectors of Canada's economy.
But dropping the puck on a new NHL season at a time when the rest of the economy seems to be doing better could be a nice shot in the arm.
As Lowy put it: "The extra boost that hockey gives to the economy will certainly help."