Somebody pinch us, because this house is a dream.
Located on 10 acres in Pitt Meadows, B.C., this gorgeous farm could be yours for $8 million.
You could take control of four detached buildings (a main house, event hall, coach house with guest suite, and barn) totalling 11,589 sq.-ft. — as well as a stable and large garden with pond, island, and two bridges.
If you'd like to start up a business, take advantage of the seven acres of organic blueberry shrubs, which bring in a potential $300,000 per year. Or perhaps you just want to make 300,000 blueberry pies? The farm is your oyster.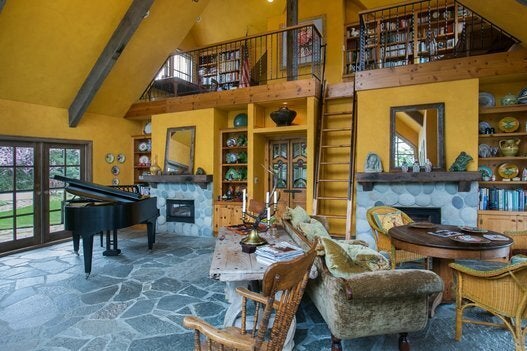 Pitt Meadows Farm For Sale, September 2014