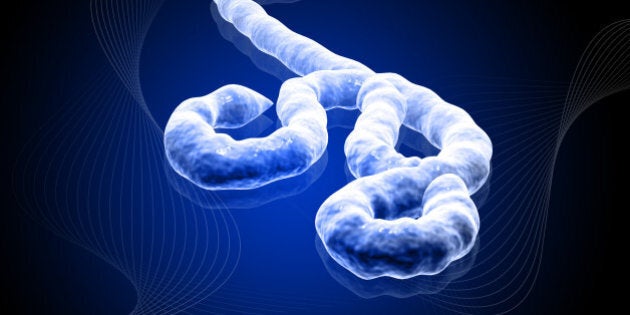 An Edmonton woman says she is deeply concerned with how the Royal Alexandra Hospital dealt with what was originally suspected to be an Ebola case. She says other patients who were in close contact with the patient were told to go home before the contagious disease was ruled out.
"Everybody freaked out when there was lockdown," said Linda, who refused to give her last name, saying she was afraid of repercussions.
"We were all so scared. We didn't know what it was."
The hospital closed down its ER early Monday morning, after health officials suspected that a patient was possibly infected with Ebola, based on travel history and symptoms.
The ward was later reopened after a closer look at the itinerary showed the patient was not in the same region as the outbreak. Health officials will not be testing the patient for the virus.
The latest outbreak of the virus in West Africa has killed 2,793 people as of Sept. 18, and recently prompted Sierra Leone to ask six million citizens to stay indoors for three days as health officials went door-to-door searching for infected people.
Linda, who was in the ER with her father, said she was seated directly beside the patient.
The patient was seen by doctors at 6 a.m. and was isolated shortly afterwards. The hospital began turning away patients about half an hour later.
Despite the fact that the emergency room wasn't opened again until 11 a.m., Linda says she and others in the waiting room were told that they could go home around 9 a.m.
Linda says she was told the risk of others being infected was low, but that tests would take two days to confirm whether the patient was infected with Ebola or not. She and the other patients were told to monitor their symptoms.
"I freaked out. I said 'oh my God, is taking care of my dad going to cost me my life too?"
Procedure followed, hospital says
While Ebola has a high fatality rate, the virus is only transmitted through bodily fluids and patients generally aren't contagious until symptoms show, which limits how fast it can spread. Dr. Gerry Predy with Alberta Health Services says it is unlikely that the virus will be seen in Canada, and that if a case is found, it would be easier to contain the spread here.
"I would say the chances of a case of Ebola appearing in Canada is pretty small but I think all of the … hospitals across the country are prepared to deal with a case of Ebola," he said.
"Today's actions should provide reassurance that even if there was a case of Ebola — as rare as it might be — it'll be handled."
Still, Predy says officials at Alberta Health Services are asking anyone who visits an emergency room and has recently travelled to Africa to tell health workers immediately.