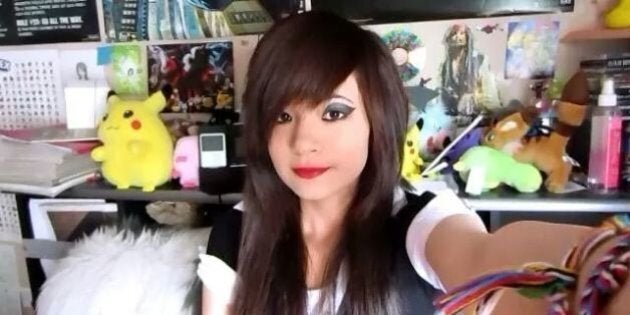 A man has been charged with second-degree murder in the random attack of a 17-year-old girl, but his identity remains under a publication ban, said police.
Serena Vermeersch's body was found near railway tracks last week. She was last seen boarding a bus to head home, but when she failed to return, her mother reported her missing.
"Serena should be at Sullivan Heights [her school], having a laugh with her classmates and thinking about graduation. Sadly that is not the case," said Chief Supt. Bill Fordy of the Surrey RCMP at a news conference Monday.
Homicide investigators arrested a man in Vancouver early Saturday, but little has been released about the suspect in custody other than that he is "known to police."
The man's defence lawyer requested a publication ban on his identity at a remand hearing over the weekend, explained Staff Sgt. Dwayne McDonald of the Integrated Homicide Investigation Team (IHIT). The reasons were not revealed to police, who are working with the Crown's office to review the ban.
"We would be remiss to comment further as to the identity of the man charged with this offence or the intimate details that led to Serena's death," said Fordy. "We owe it to Serena, her family and our citizens."
Police credited residents and businesses for providing information that led to the arrest in what RCMP Asst. Comm. Dan Malo called "a horrible crime of opportunity."
Vermeersch's family issued a brief statement thanking the public for their "concern and kind words," but also asking for privacy.
"We would like to be left to our grieving," they said.
Investigators are no longer looking for a silver truck that was seen in the area where Vermeersch was found, but they said they would still be interested in speaking to the driver who may have information to help in the investigation.
The death comes at a time when safety has become a major concern in Surrey.
Civic parties have adopted public safety as an election issue in the upcoming November municipal elections, and there has been much debate on whether the city has enough police officers, particularly in the Newton area.
Vermeersch was found dead in that neighbourhood, which also was the site of another high-profile death.
With files from The Canadian Press