Calgarians interested in getting a backstage pass to the city's inner workings are in luck.
This weekend, the city will swing open the doors to 12 facilities as part of the annual Doors Open YYC event.
Visitors can get a glimpse of how firefighters use the "jaws of life" at the Calgary Fire Training Academy, or check out how water is processed at the Pine Creek Waste Water Treatment Plant.
A tour of the Shepard Landfill will allow visitors to see firsthand how the city is responding to tree debris from the surprise summer snowfall earlier this month.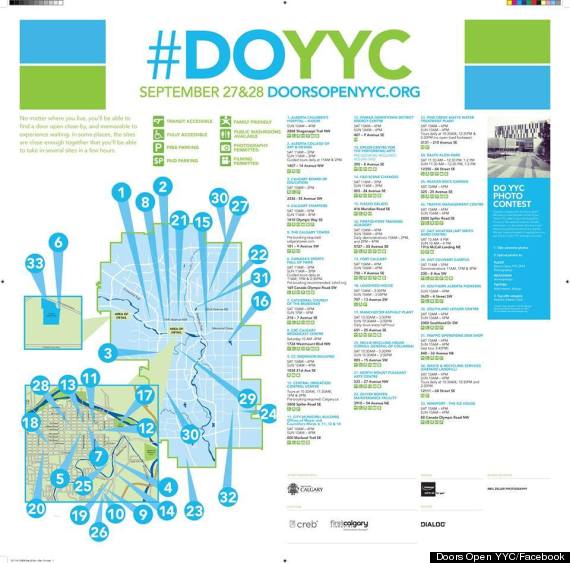 Door Open YYC is "a unique and interactive way for citizens to experience functions of The City that they normally wouldn't be able to see," explains a press release.
A full list of the city sites include:
Calgary Fire Training Academy
Calgary Civic Complex
Central Irrigation Control Centre
Manchester Asphalt Plant
North Mount Pleasant Arts Centre
Ralph Klein Park
Oliver Bowen Maintenance Facility
Pine Creek Waste Water Treatment Plant
Traffic Management Centre
Shepard Landfill
Traffic Operations Sign Shop
Southland Leisure Centre
Additionally, dozens of other Calgary shops, exhibits and facilities will open their doors to the public, including the SAIT Aviation Centre, Fiasco Gelato, and the Calgary Stampede.
Doors Open events originated in 1990 in Glasgow, Scotland and have since expanded to more than 44 countries.
The City of Calgary offers these tours free of charge from 10 a.m. to 4 p.m., September 27 and 28.
Some tours require pre-registration due to limited space and availability. Calgarians are encouraged to visit www.calgary.ca/doorsopen for full details.
Like Us On Facebook

Follow Us On Twitter
Also on HuffPost
Calgary's Peace Bridge Is Beautiful