John Tory will decide on a "case-by-case basis" whether to attend any of the remaining Toronto mayoral debates if they do not include both Olivia Chow and Doug Ford, according to a statement from his campaign.
"The unexplained absence of Doug Ford from most of these debates, and, at others, last-minute rule changes, including additions and deletions to the debating roster, raise questions about the productiveness of these discussions," the Tory campaign said late Wednesday.
Tory, Chow and Ford debated for the first time on Tuesday night, almost two weeks after Coun. Ford stepped into the race for his ailing brother, Mayor Rob Ford.
Doug Ford has missed other debates, including one on Wednesday afternoon attended by Tory and Chow.
The Tory camp said Ford's absence gives him an "immense advantage, especially considering that the election is less than five weeks away."
"While debates are an important part of the democratic process, debate preparation, and the events themselves, requires the diversion of significant time and resources from other campaign priorities," said the campaign.
The move came just hours after Ford, who has questioned Tory's practical knowledge of both city politics and business, challenged his rival to attend "Take John Tory to Work Day."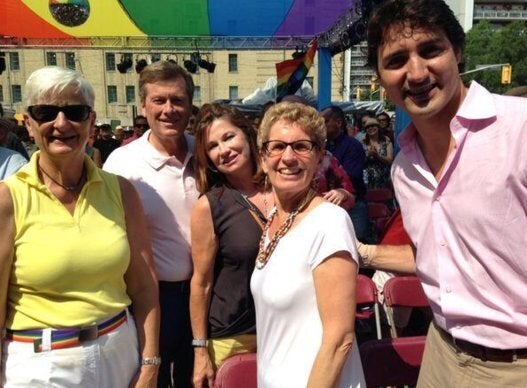 John Tory Tweets Pics With Top Tories, Grits