Catherine, the Duchess of Cambride and Prince William may have gotten married almost three and a half years ago, but the enthusiasm for their union apparently has yet to wane.
As announced by Julien's Auctions in Beverly Hills, a piece of cake from the couple's 2011 wedding will be sold in an exhibit otherwise dedicated to HRH Diana, Princess of Wales. The cake is estimated to sell for $1,000 to $2,000.
In addition to the slice of cake made by baker Fiona Cairns in a commemorative tin box, the winner of the auction will also receive a blank invitation for the wedding on official Queen Elizabeth II stationery.
Here's a look at the original cake: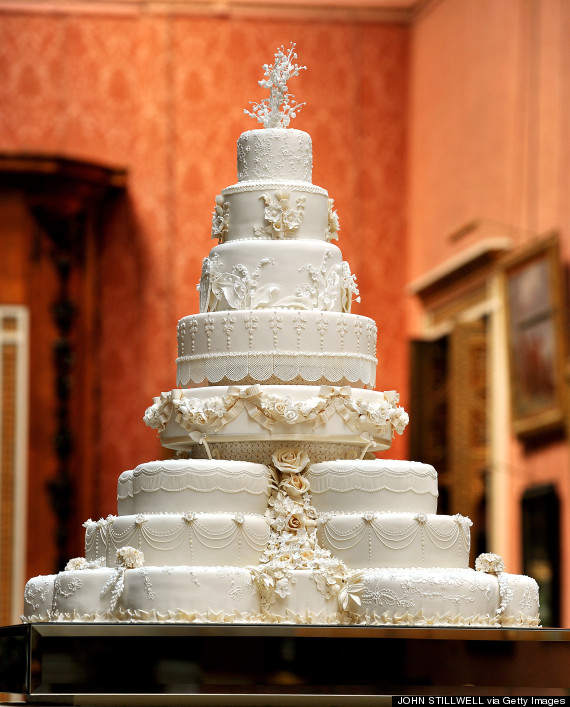 Here's what the winner's piece will look like: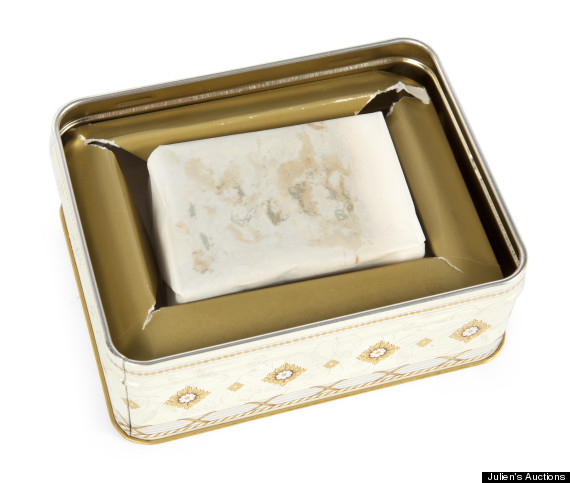 Here's the tin it will come in: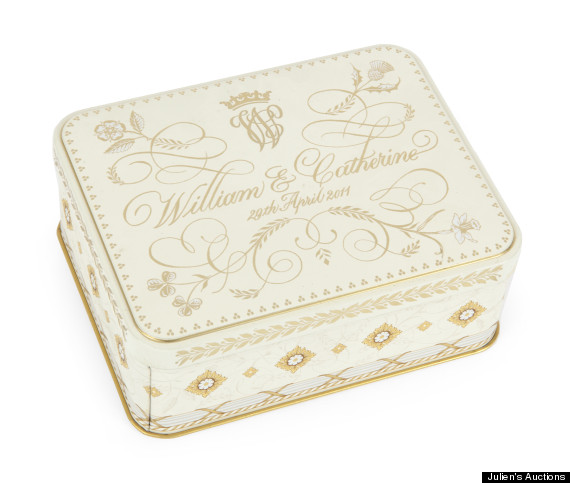 Here's the invitation to the wedding (four years too late!):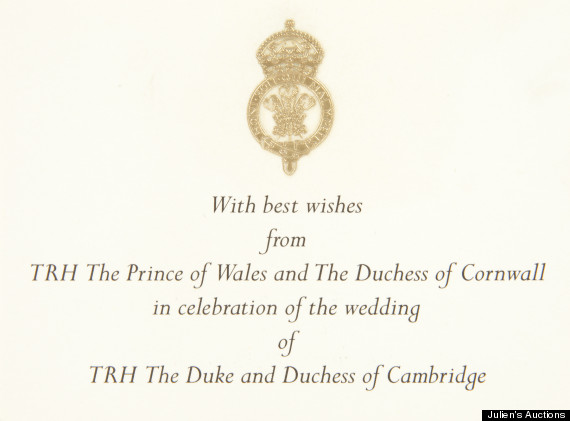 For whatever reason, people seem eager to get a piece (literally) of royal weddings. Earlier this year, a slice of cake from Princess Diana and Prince Charles' 1981 wedding sold for $1,375, reports Hello! Canada.
Other slices from Will and Kate's have been sold in the past, and slices from the cake were served (as is traditionally done) at Prince George's christening last October, according to Brides magazine. Now we're just wondering how much remains!
Also on HuffPost