It's always a circus wherever Kim Kardashian goes!
The reality TV star stepped out in her umpteenth outfit on Thursday while taking in Paris Fashion Week at the Balmain Spring/Summer 2015 show, but not before she got tackled!
Kim was nearly pushed to the ground after celebrity prankster Vitalii Sediuk pulled her hair and attempted to shove her down after getting out of her car to head into the show. (TMZ has video here.)
Although flustered, Kim managed to make it to the show unscathed and unblemished (thank God) and was accompanied by hubby Kanye West, who turned heads in a black-and-gold embroidered coat and a head shaved into arrow designs.
Not one to be upstaged, Kim sported a long-lost '90s fashion trend: a choker! But it wasn't just any choker; it was a white-and-gold metallic Balmain choker paired with a fabulous figure-hugging white Balmain gown. (Hey, if anyone can get away with wearing that combo, it's Kim.)
Naturally, the rest of the 33-year-old mom's accessories were spot-on: white lace-up booties and matching enamel bracelets completed the Vogue cover gal's head-turning look.
Kimye (along with Kardashian matriarch, Kris Jenner) sat front row as they watched Kim's younger sis Kendall Jenner walk the show in a black lattice dress with a nude underlay (and that choker!).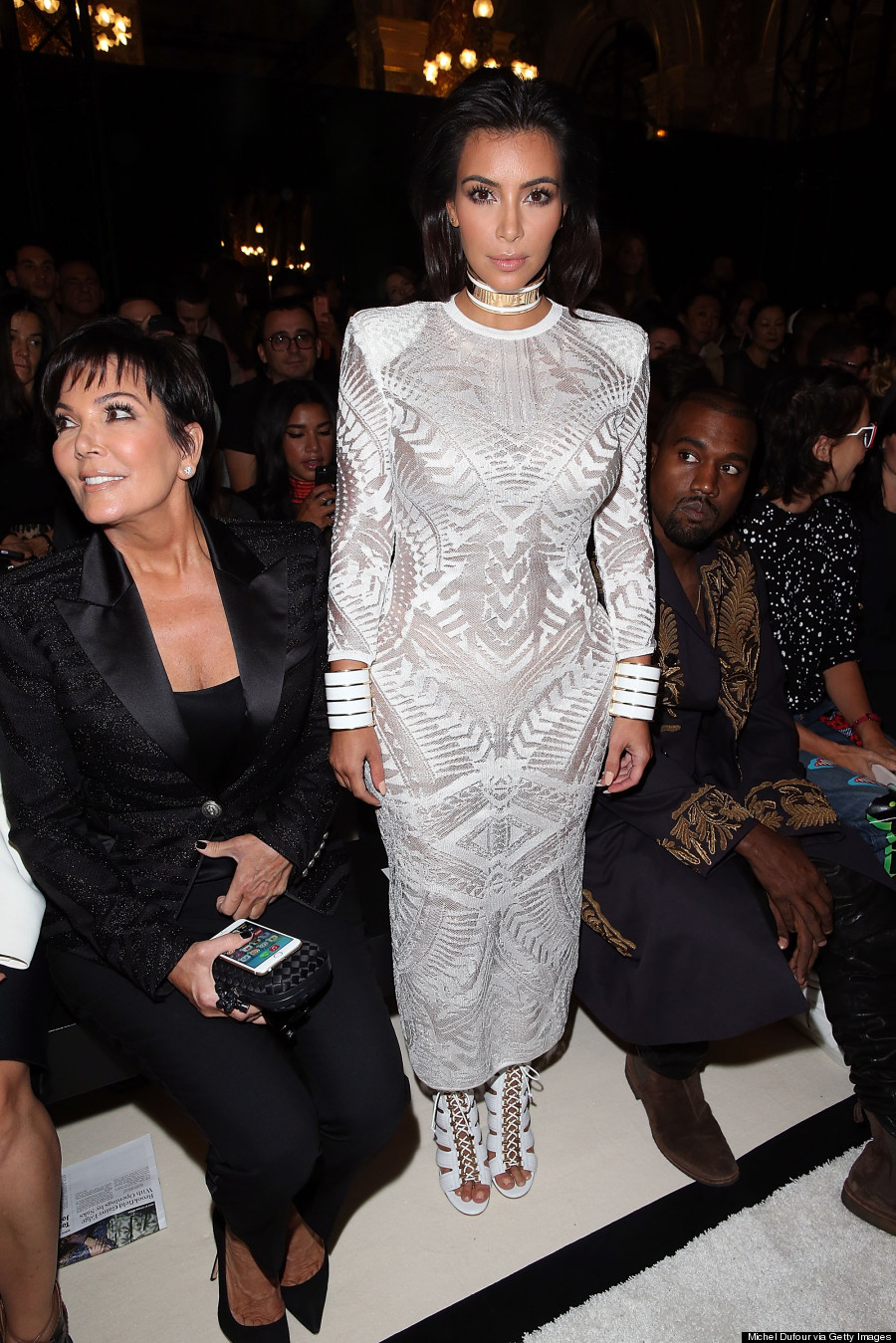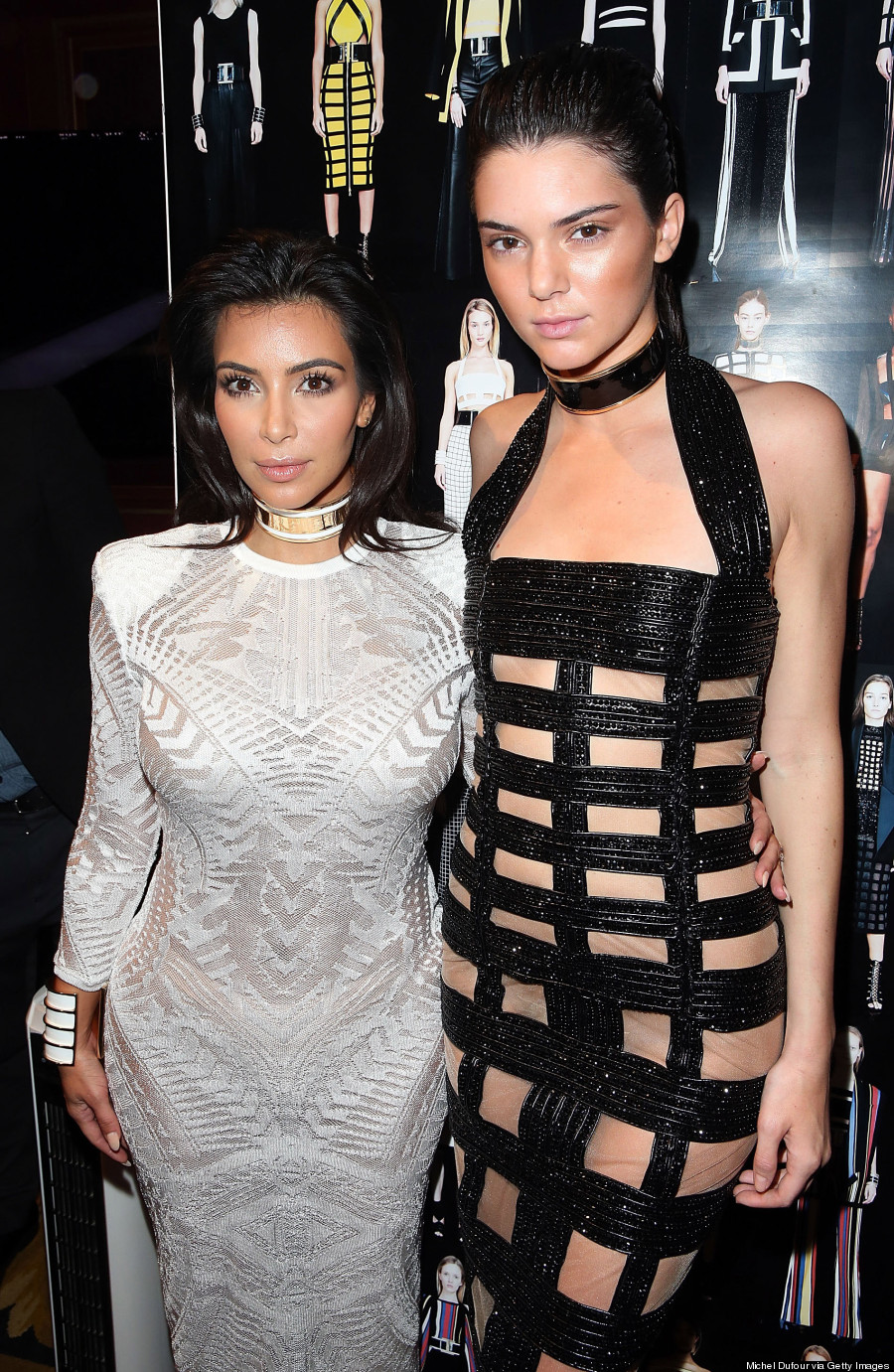 Also on HuffPost