This is how you recover from being tackled at Paris Fashion Week.
After nearly eating dust outside Balmain's Spring/Summer 2015 show on Thursday, Kim Kardashian took everyone's minds off the incident by wearing her most head-turning outfit ever.
On Thursday night, the 33-year-old left mouths hanging open when she left her breasts hang out from under a tuxedo jacket, making it look as if she weren't wearing anything underneath!
Of course it was all just an illusion: the Vogue cover girl was wearing a dress with a low (and wide) neckline, giving the appearance of toplessness.
The dress itself (from what we could see of it) was stunning, featuring a feathered skirt and a black-and-gold chain-link waist.
Kim brought along hubby Kanye West and together they attended the Lanvin show during Paris Fashion Week.
What do you think of Kim's racy look?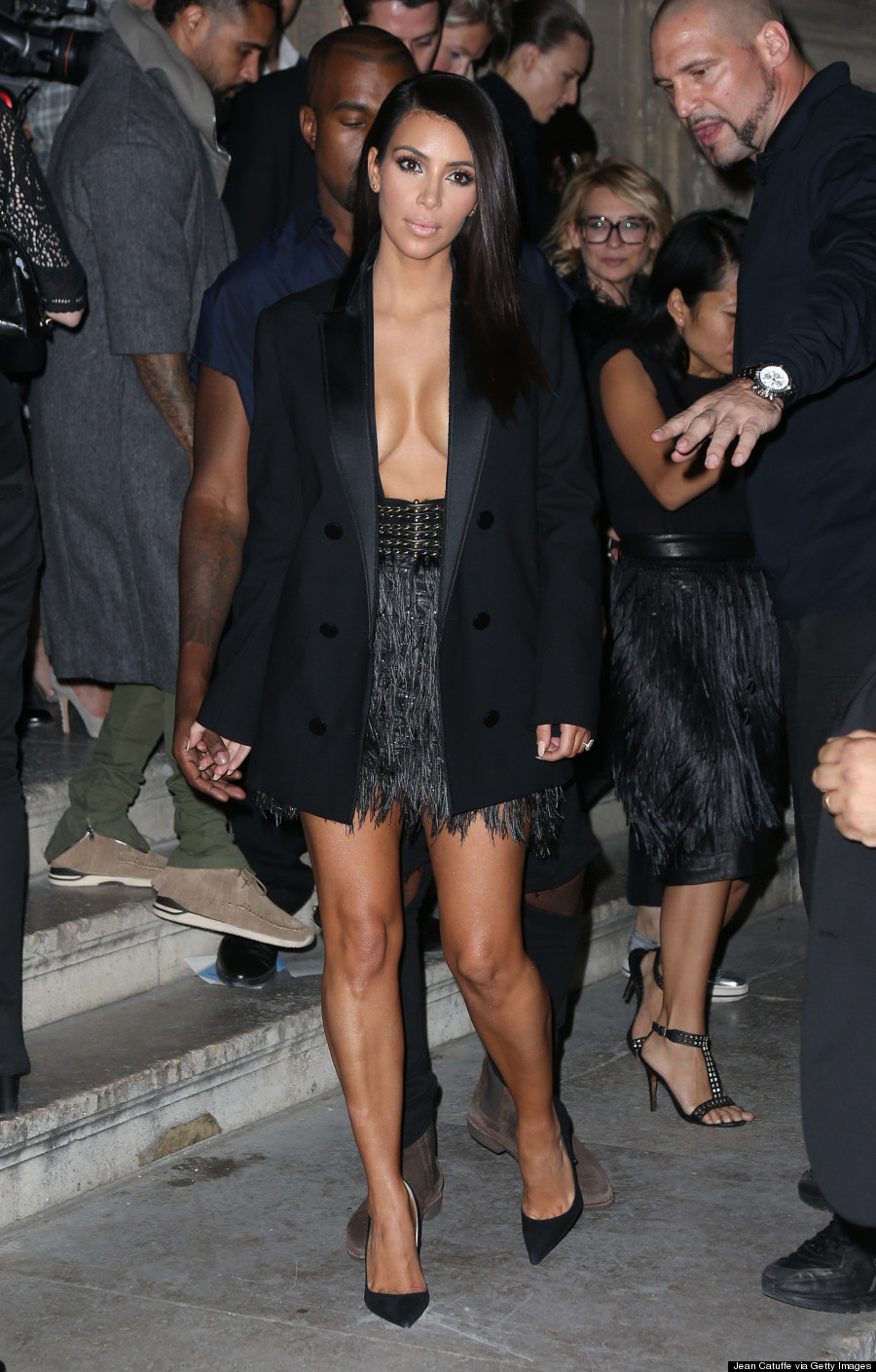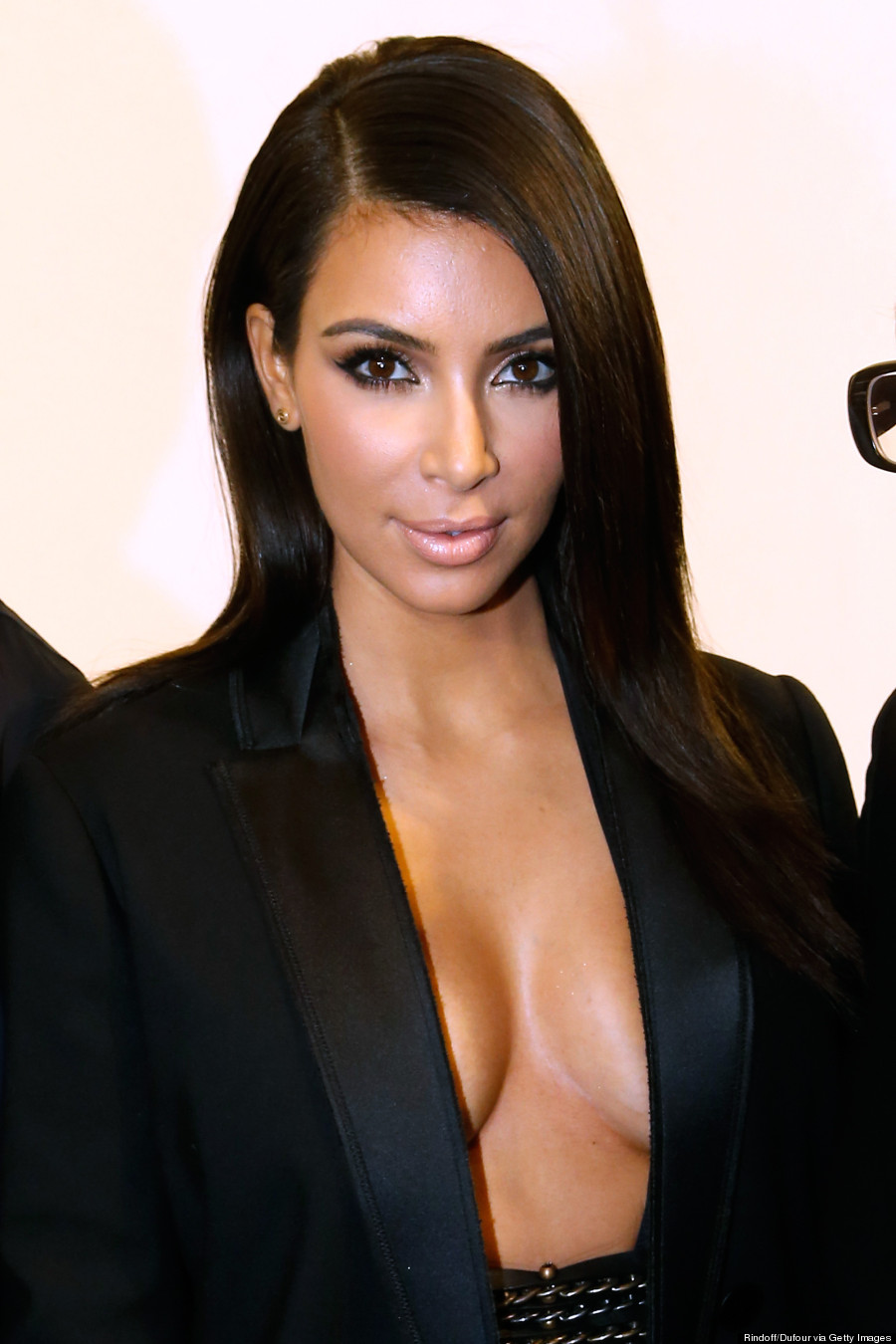 Also on HuffPost