The first construction crane is in place for the 3 Civic Plaza that's set to transform Surrey's landscape.
Billed as the tallest building in the rapidly growing city, 3 Civic Plaza will also boast Surrey's first luxury hotel and condo complex.
On Thursday, Marriott International unveiled what the Civic Hotel suites will look like.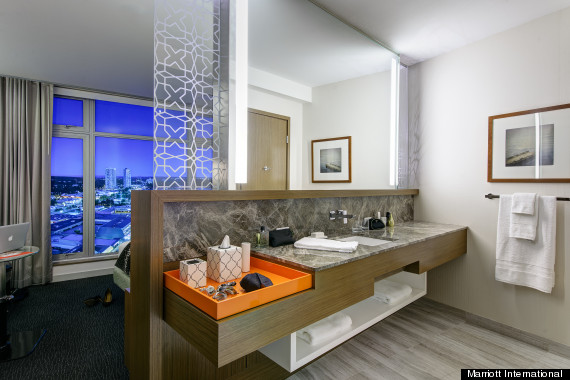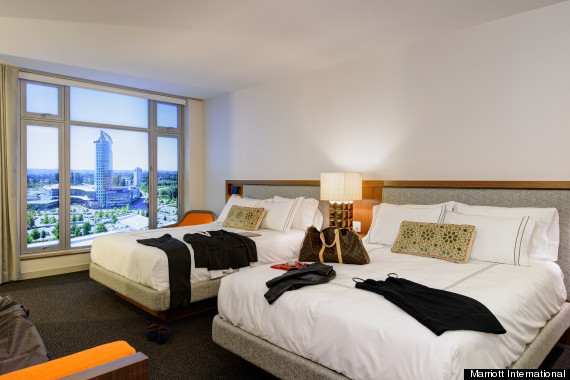 The hotel will feature 144 rooms, a cafe, fine dining, and fitness and pool facilities, as well as a convention space and rooftop patio.
The 52-storey tower boasts views of Metro Vancouver "from every direction from every suite." With a late 2016 completion date, the 349 private residences are already 70 per cent sold.
Potential condo owners are no doubt swayed by the promise of a yoga studio and concierge service. Plus the SkyTrain is literally steps away, as is a fleet of Modo car share vehicles (including a Mercedes B-250) right in the parkade. How convenient.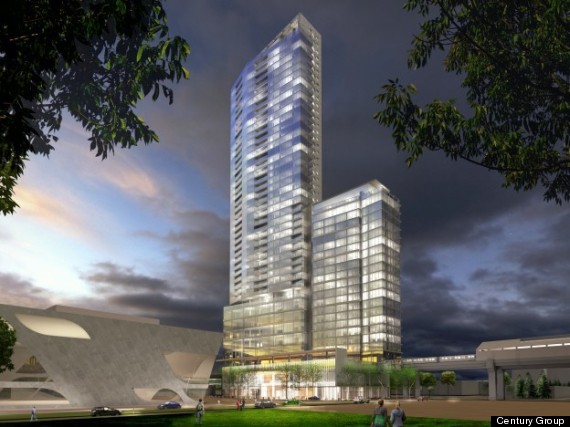 "3 Civic Plaza will exemplify Surrey's first big step into the luxury market and in becoming the next major business and tourism hotspot outside of the downtown core," said David Laulainen, communications and business development director of Century Group, which is developing the mixed-use tower.
The complex is going to be quite a hot spot, with Kwantlen Polytechnic University set to open a new campus that will occupy at least three floors. Simon Fraser University's campus is already nearby.
Check out more photos of 3 Civic Plaza: