A fire in Rouleau, Saskatchewan has destroyed a landmark location for the TV show "Corner Gas."
The blaze destroyed Spalding Orthopedic, which stood in for the show's "Foo Mart."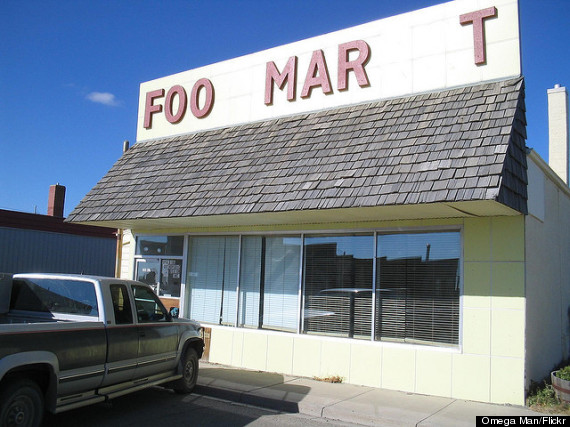 The fan Twitter account Dog River Days posted photos of the fire and its aftermath.
It's a sad day in Dog River. Spalding Orthopedic aka the Foo Mart is engulfed in flames #Rouleaupic.twitter.com/P7mmi75v8Z

— Dog River Days (@DogRiverDays) September 29, 2014
@BrentButt@CornerGas Thankfully, no one was was hurt, but the building is gone. The firefighters are still on site pic.twitter.com/49t0hiMcQb

— Dog River Days (@DogRiverDays) September 29, 2014
Show creator and star Brent Butt tweeted about his concern for the safety of anyone caught up in the fire. Luckily, nobody was injured.
Ok…so apparently the building that played the old Foo Mar T on CornerGas has burned down in Rouleau, SK. Hope no one was hurt.

— Brent Butt (@BrentButt) September 29, 2014
Rouleau, which played Dog River on the show, has become a popular tourist destination. Just this summer, the cast reassembled there to shoot a "Corner Gas" movie.
While the fire took place near many of the other sets used by the show, the Foo Mart was the only building destroyed.
Related on HuffPost: