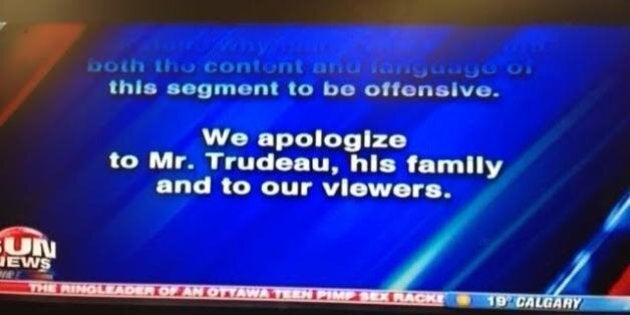 Sun Media made an on-air apology to federal Liberal leader Justin Trudeau on Monday over a controversial rant the network admits should never have aired.
A scrolling, written statement aired in the opening of "The Source with Ezra Levant" on Monday addressed to viewers, Trudeau, and his family:
In a monologue that aired September 15, 2014 on The Source, host Ezra Levant criticized Justin Trudeau for "photobombing" a bridal party. In this monologue he detailed a number of controversies involving Justin Trudeau's parents and their marriage.

It is the view of Sun News that this segment was in poor taste and should not have been aired. We understand why many viewers found both the content and language of this segment to be offensive.

We apologize to Mr. Trudeau, his family and to our viewers.
The statement was followed by a monologue by the conservative activist who introduced a segment about "the right to preach," focused on free speech.
News of the Sun Media apology came after CTV News Ottawa bureau chief Robert Fife reported on Sunday that former prime minister Brian Mulroney called Liberals to say the news organization would be offering an apology Monday.
The network's on-air apology comes after the Liberal leader announced he would boycott the outlet over a rant in which he railed against Trudeau for appearing in a bride's wedding party photo, planting a kiss on her cheek.
"The Source" host escalated his attack by criticizing Trudeau's mother and called the Liberal leader's father, former prime minister Pierre Trudeau, a "slut."
The bride pictured in the photo explained to The Huffington Post Canada the innocent peck on the cheek was her husband's idea after he spotted Trudeau walking by.
"He came over, and obviously all our family was watching and they said, 'Oh give her a kiss on the cheek' right? He looked over and said: 'Who is the husband?' So he said, 'I am.' He said, 'Do you mind?' He said, 'No, no, no, not at all.' He did it for a shot and then he just congratulated us and then went on and did his own thing," she said in an interview.
Trudeau and the newlyweds crossed paths at the Hilton Hotel in Markham, Ont. on Sept. 13. The Liberal leader was attending a party general meeting, the couple and their families were celebrating their nuptials.
The bride's father-in-law Glenn O'Neill accused Levant of politicizing the couple's day, saying the Sun News host's accusations of improper behaviour "couldn't be farther from the truth."
"Shame on you for trying to turn this into a political punch," O'Neill said.
The Liberals said Monday they accepted the apology.
"We look forward to Sun News journalists resuming participation in Mr. Trudeau's press conferences,'' spokeswoman Kate Purchase told The Canadian Press.
It's not the first time the Levant has caused headaches at Sun Media Corp.
Last year, the Sun News personality apologized for generalizing members of the Roma community "with the same brush" by calling them criminals in a segment titled "The Jew vs. the Gypsies."
His comments spurred a hate crimes investigation by Toronto police.
"I regret having made these statements and I'm hopeful that those remarks will serve as an example of what not to do when commenting on social issues. I have the privilege of commenting regularly in this forum and I'm committed to doing so responsibly," he said at the time.
Levant also landed himself in hot water in December 2011 after telling a Chiquita Banana executive to "go f*** his mother" in Spanish. He defended himself by saying he "didn't break any rules" and he didn't care for Canadian Broadcasting Standards Council rules set by "some blowhard censors." He later apologized.
With files from Althia Raj, Michael Bolen, The Canadian Press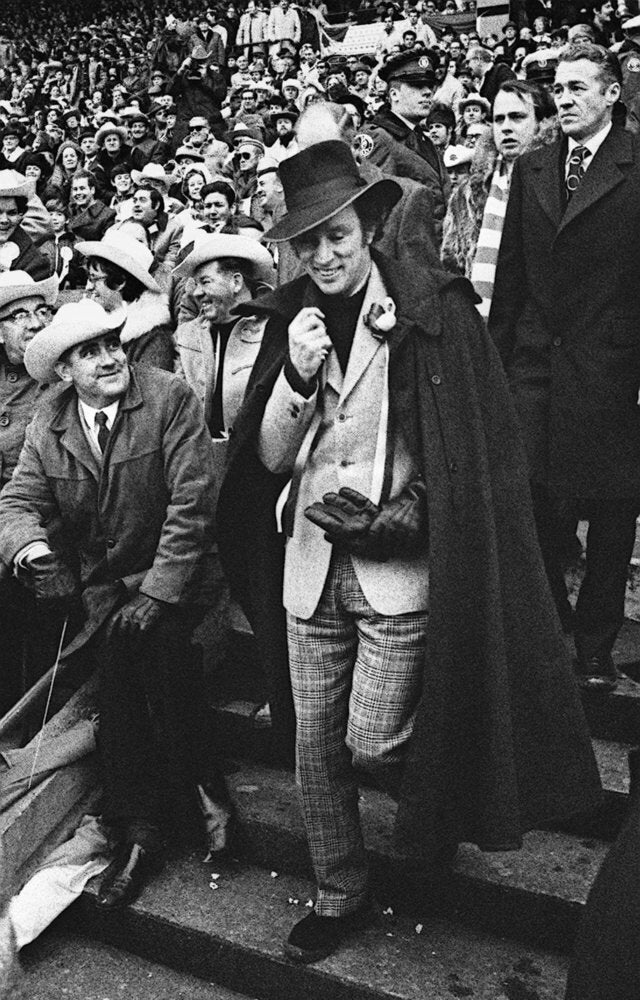 What Is Pierre Trudeau Doing?