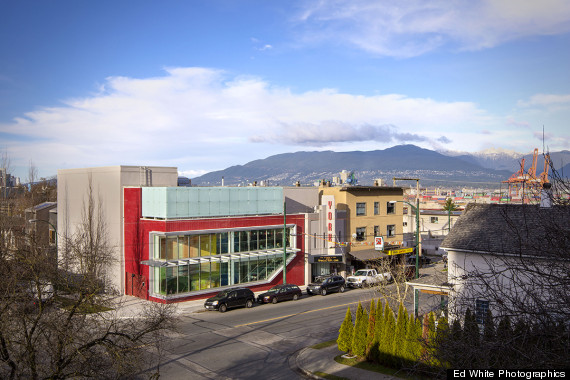 In a city where heritage buildings are often ditched and demolished, it's nice to see a project that focuses on preserving what we have left.
East Vancouver's York Theatre is one such project, and it recently won an Honours Award from Heritage BC. The award recognizes organizations and individuals for their contributions to heritage conservation and awareness.
Henriquez Partners Architects revamped the theatre and reopened it in December 2013 with 365 seats and vibrant red tile sourced from a local company. The glass lobby was designed to make the space feel welcoming for residents in the community.
"We're proud to receive a Heritage BC award as it reinforces the importance of our York Theatre project in helping to preserve the architectural and cultural heritage of our province," Kaya Wiggens, director of marketing and business development at Henriquez Partners Architects, told The Huffington Post B.C. in an email on Monday.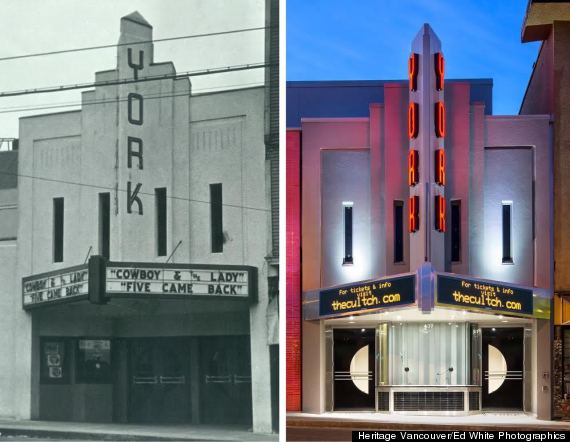 The building, dating back to 1913, was originally called the Alcazar Theatre. It changed hands through the years, eventually relaunching as the York Theatre in 1940. The space is dripping with cultural memory, having hosted everything from Bollywood movie screenings to bands including Sonic Youth and Nirvana.
A developer bought the theatre site in 2007 with the plans to build a three-storey townhouse development, but Henriquez Partners Architects and Jim Green & Associates conducted a study that convinced the City of Vancouver to let them keep the space as a theatre.
And the rest is present.
See more photos: