How do you top a weekend's worth of gorgeous frocks? Why, with a wedding gown, naturally!
Amal Alamuddin's wedding dress has finally been revealed—courtesy of People magazine and Hello! magazine—and it's destined to be iconic.
The French lace dress, designed by Oscar de la Renta, features an off-the-shoulder neckline, a full train and a cathedral-length lace-edged veil. The whole gown was hand-embroidered with pearls and diamante stones. Basically, it was the perfect gown for a royal Hollywood wedding featuring former eternal bachelor, Mr. George Clooney.
Speaking of the actor, the 53-year-old complemented his gorgeous bride by wearing a classic black Giorgio Armani tuxedo and sported customized cufflinks from Alamuddin, with "George" inscribed in Arabic, reports People. Awww!
In People magazine's cover shot, the couple are seen gazing lovingly into each other's eyes while Clooney rests his hands around Amal's waist as she clutches a white bouquet.
Hello! magazine features a different cover, featuring the newlyweds facing the camera and smiling.
Even Vogue got in the action, featuring a gorgeous behind-the-scenes look at the barrister's wedding dress fitting with Mr. de la Renta.
As you've probably seen, the extravagant wedding dress wasn't the only frock Amal wore during a weekend of fun wedding festivities in Venice. Starting off the party in custom red Alexander McQueen and flaunting her gorgeous legs the morning after her wedding in a lace floral Giambattista Valli dress, the 36-year-old human rights lawyer capped off the weekend wearing a chic white pantsuit for the couple's civil ceremony on Monday.
Check out her wedding dress below: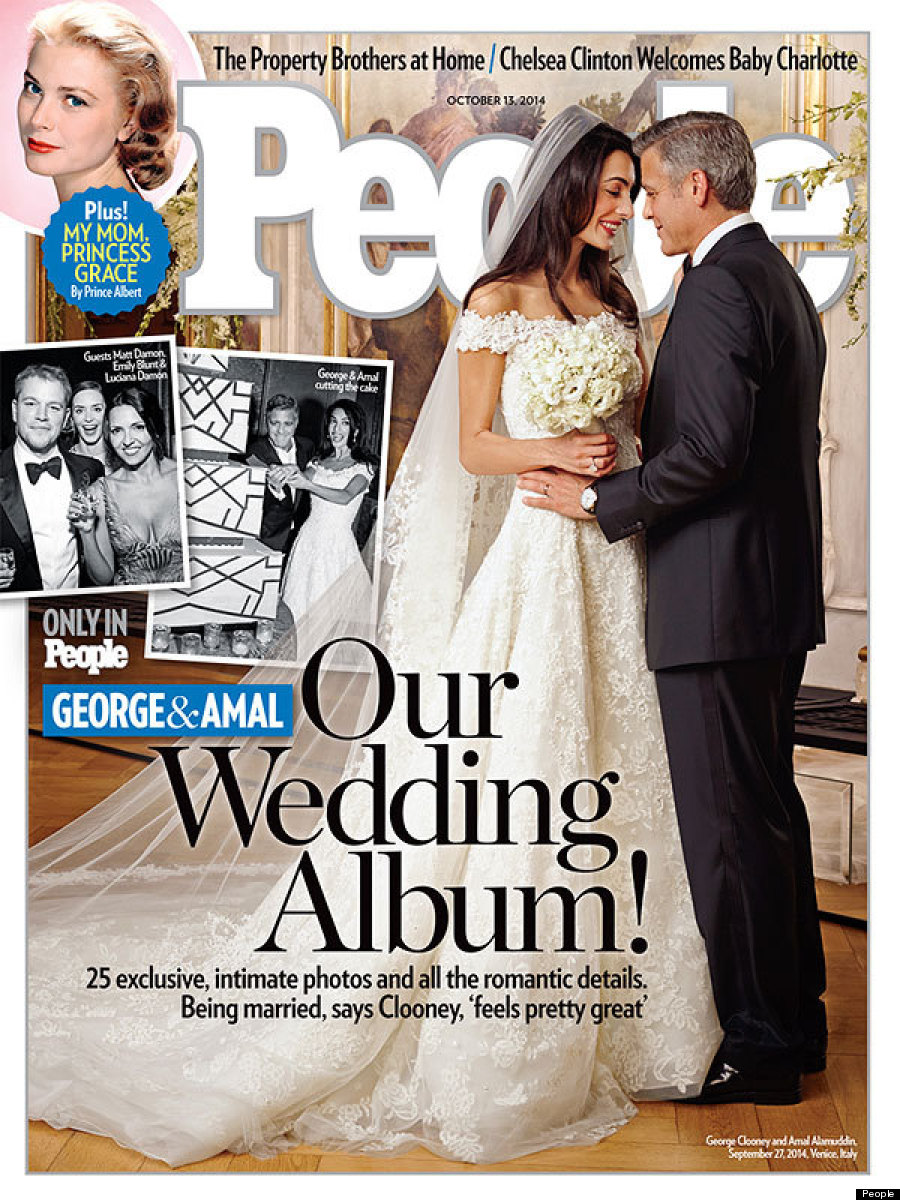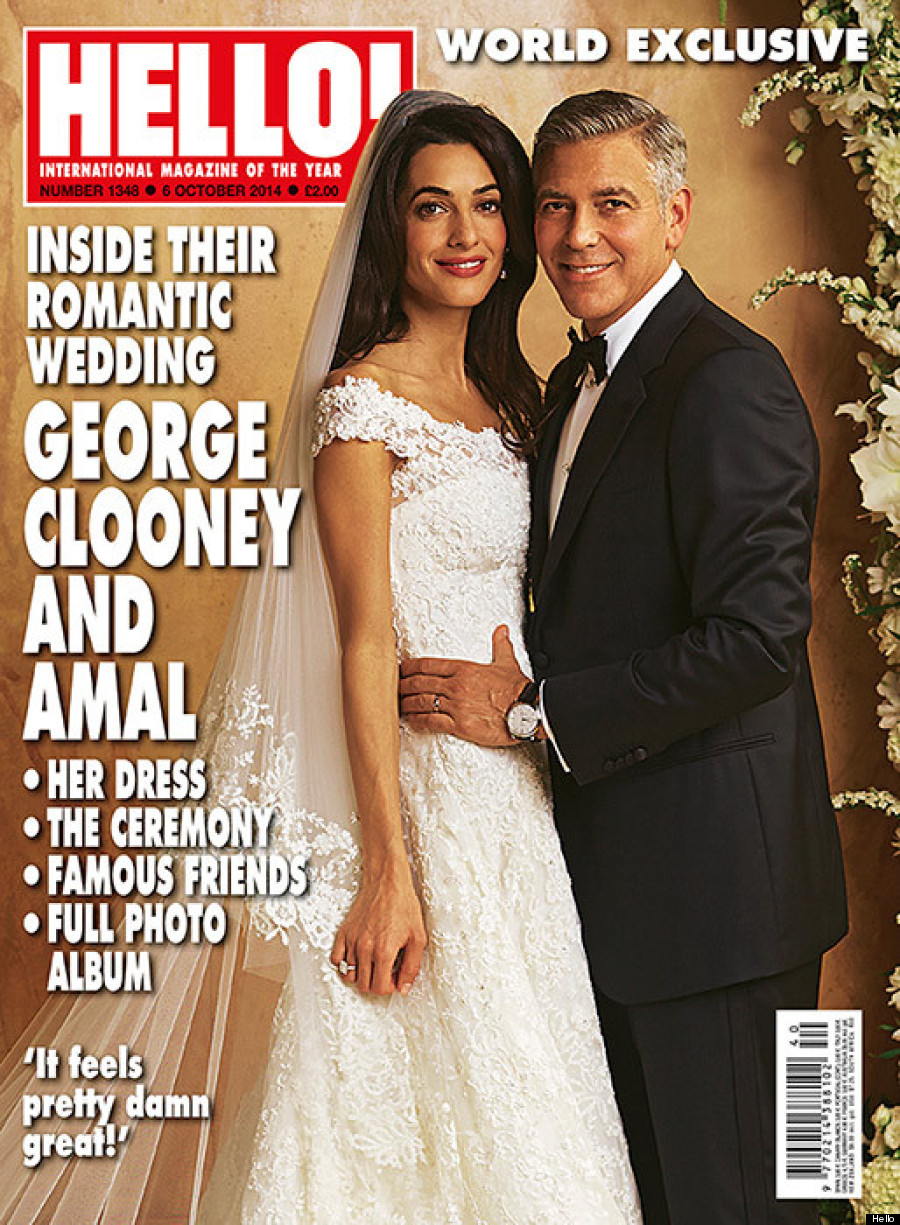 Also on HuffPost