Vancouver got a dose of Japanese star power this week as a huge crowd (of mostly girls) welcomed the stars of "The Vancouver Asahi," which premiered at the Vancouver International Film Festival.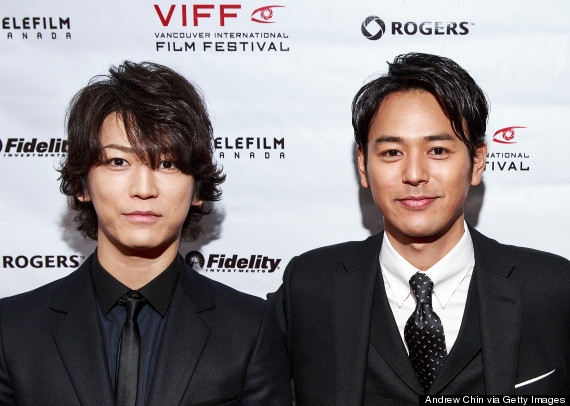 Actors Kamenashi Kazuya and Tsumabuki Satoshi walked the red carpet Monday in front of hundreds of screaming fans at the Centre for Performing Arts. So many people were trying to get photos of the stars that video interviews were cancelled, according to reports.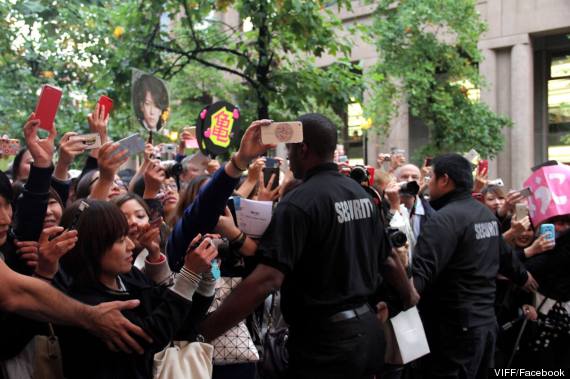 "The Vancouver Asahi" is a Japan-Canada co-production that tells the story of a baseball team in the 1930s that dealt with racism and prejudice. The film unfolds against world events of the Depression and Japan's attack on Pearl Harbor, followed by the mass internment of Japanese Canadians.
Satoshi — a film and TV actor, and the singer and bassist for Basking Life — plays the lead role as the team's leader and shortstop, while Kazuya, 28, is the team's ace pitcher.
Kazuya — an actor, model, singer-songwriter, and member of the popular J-pop group KAT-TUN — played baseball as a child and provided sports coverage for baseball games, according to The Georgia Straight.
The actors were joined by Yuya Ishii, the film's director, and Kaye Kaminishi, the remaining team member from the original Vancouver Asahi baseball team, at a press conference before the screening.
Kazuya said he had to shave off all his body hair for the role, which wasn't bad compared to the itchiness of the hair growing back, he said to laughter from the audience.
"The Vancouver Asahi" plays at VIFF again on Oct. 4, 9, and 10.
Check out more photos of "The Vancouver Asahi" premiere: